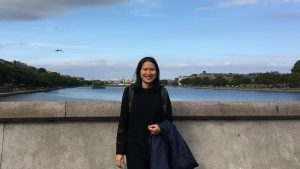 Faces of Open Government: Siti Juliantari Rachman
Meet Siti Juliantari "Tari" Rachman, an anti-corruption advocate in Indonesia. Tari shares how her interest in fighting corruption began and how she's supporting Indonesia's OGP commitment to open up contracting information and publish emergency procurement information on the national procurement portal.
Conoce a Siti Juliantari "Tari" Rachman, una activista contra la corrupción en Indonesia. Tari comparte cómo comenzó su interés en combatir la corrupción y cómo apoya el compromiso de OGP de Indonesia de abrir la información de contratación y publicar información de adquisiciones de emergencia en el portal nacional de adquisiciones.