Making Lobbyists Register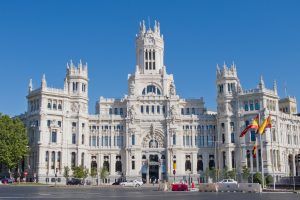 Within its first six months, more than two hundred lobbyists registered online
Spanish citizens have historically distrusted their politicians, public officials and business leaders, who have been frequently accused of corruption.  But, with limited access to public officials and information on their activities, citizens in Madrid had few ways to monitor the conduct of officials.
To keep citizens informed, Madrid launched a public online registry where lobbyists must disclose any meetings with members of the Madrid City Council. On the site, citizens can subscribe to receive alerts, view official calendars, and request meetings with their representatives. The registry's interactive features provide new avenues for citizens to participate in and monitor their local government.
Within its first six months, more than two hundred lobbyists registered on the site.
Resources
Check out these resources for further information.
OGP Star Reforms – Second Edition, 2018
OGP Co-Creation Toolkit
Anti-Corruption Overview