OGP Multi Donor Trust Fund: Beyond Business As Usual in Supporting Open Government Reformers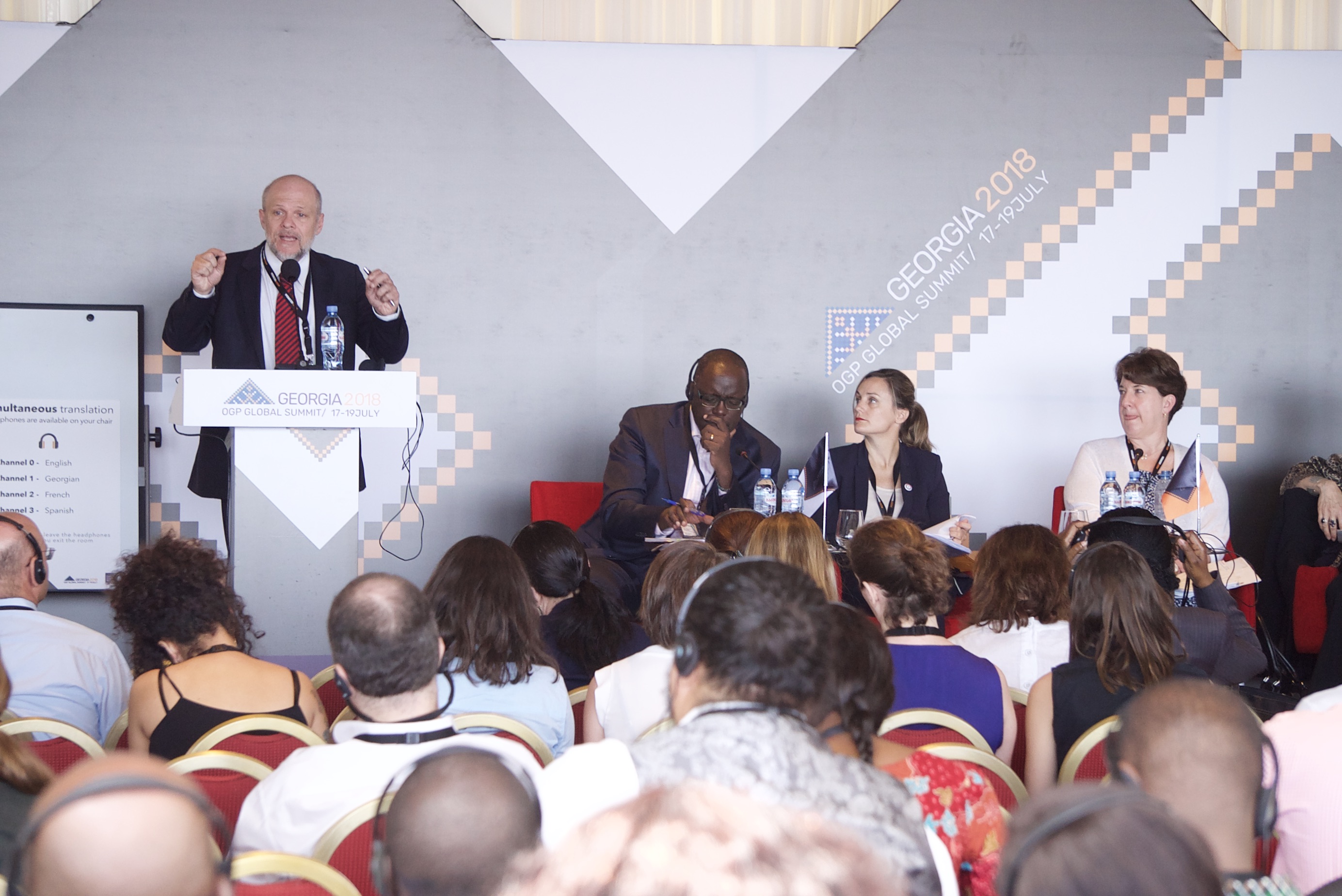 2018 is shaping up to be a busy year for the OGP Multi-Donor Trust Fund (OGP MDTF), a resource for supporting OGP members and partners developed in partnership by the Open Government Partnership and World Bank with generous support from Department for International Development, Global Affairs Canada, and Agence Française de Dévelopement. We officially launched the trust fundat the Global Summit in Tbilisi with a cross-country program on advancing OGP's thematic priorities. This was preceded by a soft launch earlier this year resulting in nine awards to support co-creation. By year's end, we hope to have supported in-country implementation and research on the impact of open government through the trust fund.
Why is this significant? The trust fund opens up opportunities that are both exciting and challenging at many levels. For the first time it is providing resources and on-the-ground support to government and civil society reformers across the action plan cycle. The goal is to go beyond business as usual and provide timely and tailored support to move the needle on reform in participating countries. But what does that mean? And how do we ensure we are not necessarily doing more of the same but doing things differently?
The story has already begun to unfold with the nine civil society organizations that were awarded funds to improve national and local co-creation processes in Armenia, Bojonegoro, Elgeyo-Marakwet county, Kenya, Paraguay, Sao Paulo, Sekondi-Takoradi, Serbia, and Tunisia. They are utilizing their awards to reimagine co-creation within their unique country contexts and improve the ambition and ownership of action plans. What they achieve and how we support them along the way will, in many ways, set the precedent for future enhanced support to OGP participants.
Here are a few things we are trying to do differently, building on the solid work of our Country Support teams on supporting co-creation so far:
Focus on learning: It's clear that awardee teams are seasoned actors with a sophisticated understanding of advocacy opportunities in their own political contexts. The trust fund creates the opportunity to use problem-driven and learning-centric approaches more deliberately on a real-time basis so teams can experiment with a mix of tools and techniques to adapt to emerging challenges more efficiently. All teams conducted thorough problem analyses, stakeholder mapping and risk mitigation strategies for their own contexts at the very outset. However, it's clear that many could still benefit from deeper and more frequent discussions of their operating environment, identify entry points and constraints, and map existing networks of influence through structured and iterative knowledge exchange to enhance co-creation outcomes.
Connecting peer groups: Peer learning is a core part of OGP's theory of change and we have deployed it consistently since the partnerships founding. The opportunity for reformers to hear from each other and collectively strategize on common challenges can be an eye-opening and horizon-shifting experience. At the Global Summit in Tbilisi, awardees met for the first time at the co-creation workshop organized by the OGP Support Unit and the World Bank. Working across teams, in small groups, they developed five "challenge stories" that looked at real but shared problems on the ground and proposed strategies to overcome them. The main problems were centered on tackling political and rotational transitions, ownership and institutionalization of OGP, civic engagement strategies, and coalition building with other civil society organizations.
Specific, tailored support: While all awardee teams will embed learning in their programs, there is an opportunity to more intensively work with a few teams that operate in particularly complex environments. These are teams that can benefit from hands on leadership building skills, more effectively leverage the World Bank's country offices, and capitalize on windows of opportunity to ultimately get tangible outcomes on the ground.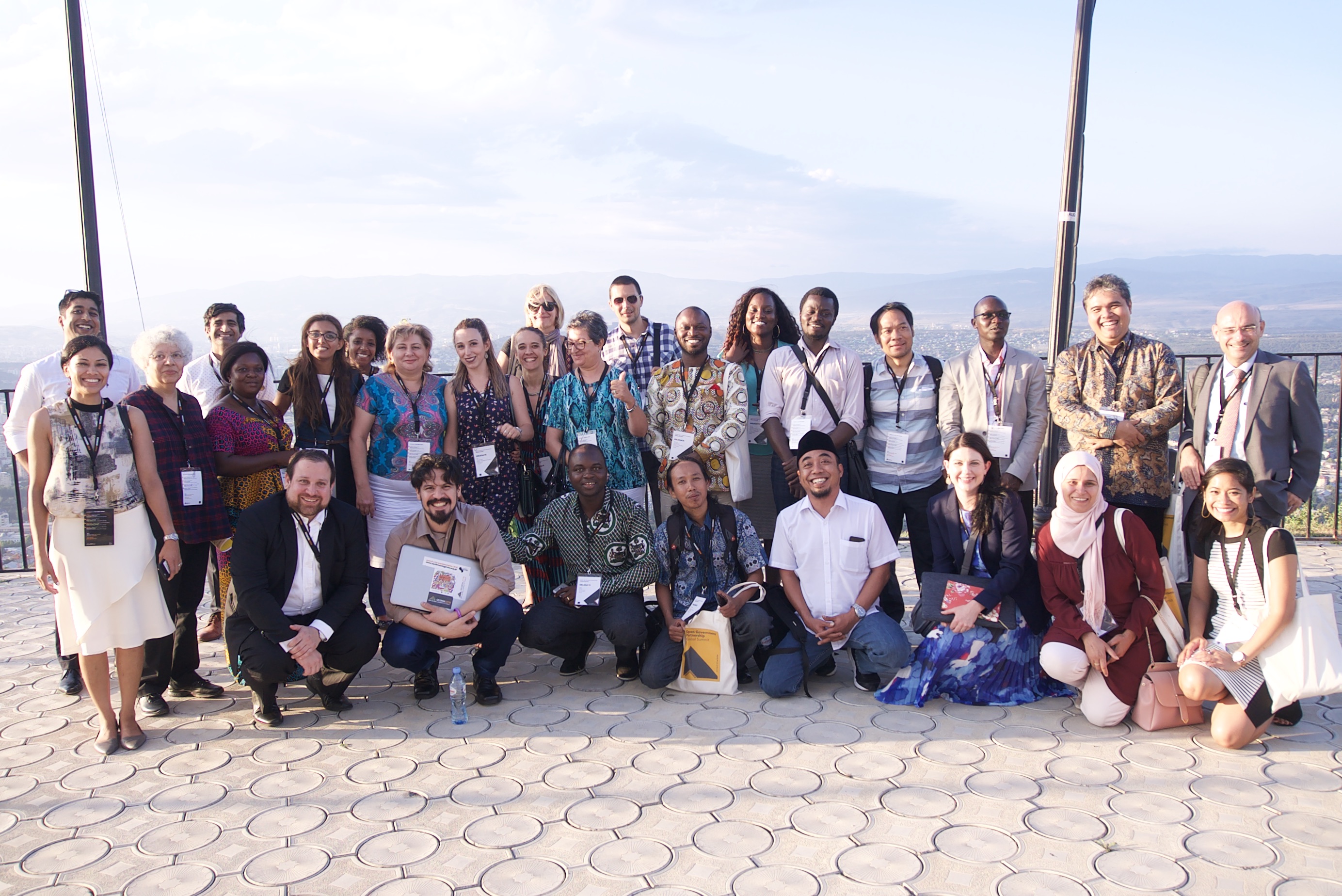 In many ways, the co-creation award teams and what they do will be ground zero for the OGP MDTF. The teams can take advantage of approaches to unpack the knotty problems they face on the ground, experiment with smarter approaches to political action, engage new voices, and build more effective coalitions to address policy challenges. But this is also a unique opportunity to embed problem-driven, learning cycles in the action plan and help us design more effective programs of future support. Given the strong demand we are seeing for these services through the trust fund, we hope more OGP reformers will benefit from new and creative ways to solve problems, and ultimately achieve better outcomes in opening government.