Top ten tools to develop a new national action plan
¿Quieres leer este blog en español?
Over the coming months, over 50 OGP participating governments will work together with local civil society organizations to develop ambitious commitments that improve the lives of their citizens through greater transparency, accountability and public participation. National Action Plans are at the very heart of OGP and ensuring that Action Plans are ambitious, effective, and relevant to open government is a primary objective of the OGP Support Unit. OGP seeks to be a platform for government and civil society reformers that enables and pushes them to develop, implement and showcase these actions. Here is a list of the top ten tools and resources available to the OGP community to draft a strong new National Action Plan.
1. Local Civil Society Expertise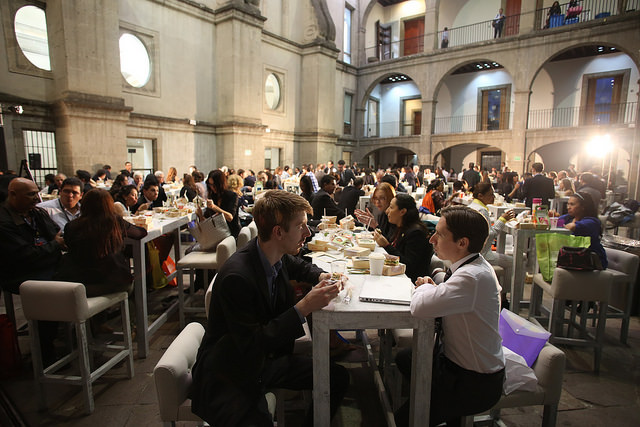 The most important resource available to secure the development of ambitious commitments and strong action plans is the expertise of your own national Civil Society Organizations. There are several models to develop a strong consultation process that go beyond the minimum requirements established by OGP and can foster a rich discussion and the creation of bold ambitious commitments. By establishing permanent dialogue forums or hosting thematic workshops civil society and government can come together and co-create innovative solutions for public problems. Please contact us if you have any question about inventive consultation mechanisms, we will be very glad to help: our information is here.
2. IRM Reports

For every National Action Plan developed, the Independent Reporting Mechanism will develop two progress reports that assess the development and implementation of the plan and the design, ambition and degree of completion of every commitment. These reports are sleek, mostly short documents that present a vast amount of information in clear and friendly manner. All of them go over several quality control mechanisms and contain a trustworthy executive summary and a list of the top five SMART recommendations from the IRM staff. They are an invaluable resource when developing new action plans and commitments.
Hint: The context section will provide, as its name suggests, more information on the situation in the country and additional background on the reports.
3. POC Manual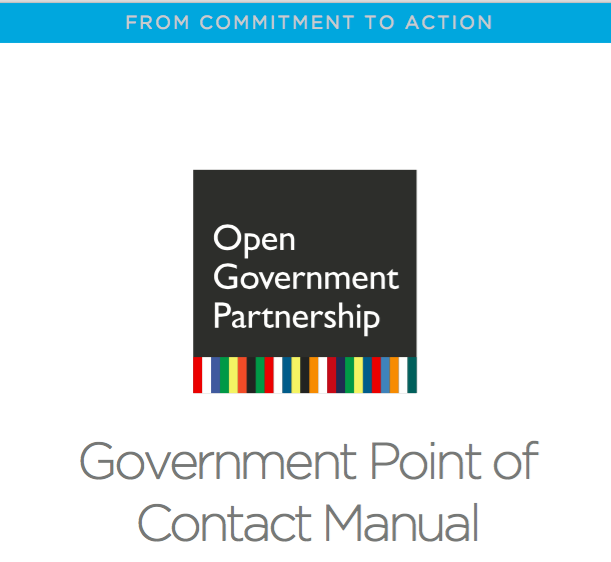 The POC Manual brings together updated versions of all the materials that the OGP Support Unit has developed to guide and aid government points of contact in the drafting, implementation and assessment of National Action Plans. It includes information on issues such as basic templates to develop commitments, basic requirements and best practices for consultations, peer exchange opportunities, country calendars and rules regarding delays. Even though, the main audience for this document is government officials, it can provide civil society advocates with a detailed list of everything that their OGP participating government is expected to do.
Hint: When developing a new Action Plan don't miss chapter 2. National Action Plan Development Guidance Note and 3. Guidance for National OGP Dialogue.
4. Working Groups
PIC: webpage/conference
The OGP working groups bring the government- civil society collaboration to a wider stage by connecting reformers and experts on specific issue areas from all over the world and fostering them to share experiences, lessons and best practices. OGP currently has five thematic Working Groups: Access to Information, Natural Resources, Open Data, Fiscal Openness and Legislative Openness. They can prove an invaluable resource in the development of new Action Plans.
5. Peer Exchange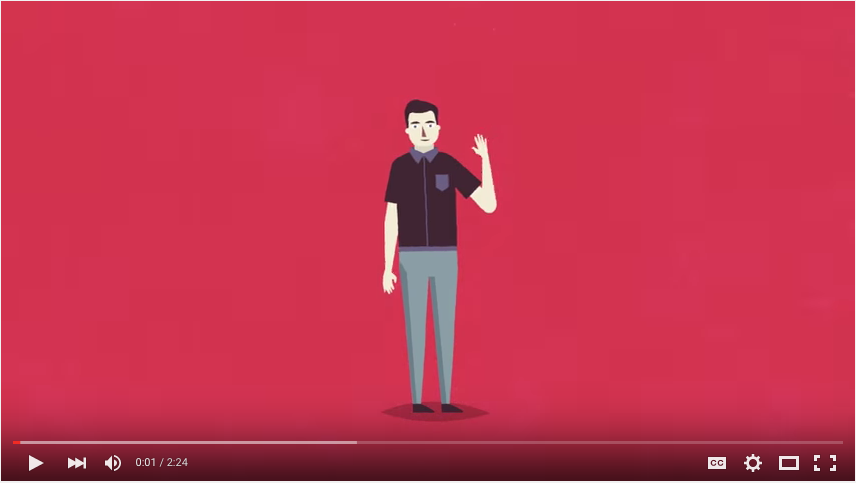 As our three year anniversary video said, we are firm believers that good ideas can come from everywhere. That is the reason that we want to contribute to foster connections between Open Governments champions from all around the world. Less than a year ago many of them had a chance to connect at the 2015 OGP Global Summit in Mexico City and several more will talk and share experiences in the Africa Regional Meeting that will take in place in Cape Town in May, and the Americas Regional Meeting in Montevideo in June. However, if you can't wait for one of the regional meetings or you lost the most important business card you collected in Mexico City, the Support Unit might be able to help. We have even allocated resources in 2016 to support bilateral and regional study tours and learning activities. To use this opportunity, get in touch with us with issues you want to know more about or countries that you want to learn from. Connect with your country's civil society or government liaison, our information is here.
Hint: Unsure of who to reach out for peer exchange? Contact the OGP Support Unit who can connect you to other governments and civil society experts who are trying to solve similar open government policy challenges. Also, remember OGP has a Steering Committee with 11 governments and 11 civil society leaders that provide leadership and are also eager to help.
6. Open Gov Guide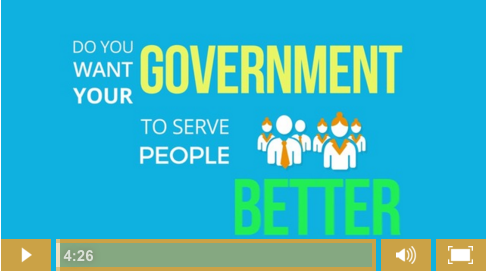 Sometimes it might be challenging to identify how to draft a commitment for certain issues or what ambition might look like in some cases. The Open Gov Guide is a resource that addresses precisely this issue. It provides examples of what sort of commitment can be developed in over 20 cross-cutting and specific topics such as budgets, public services, fisheries, environment, etc.Each of these "illustrative commitments" were developed by an expert organization and are organized in three categories: Initial, Intermediate, Advanced and Innovative steps. This allows for specific contexts to be taken into account.
7. Open Gov Guide SDGs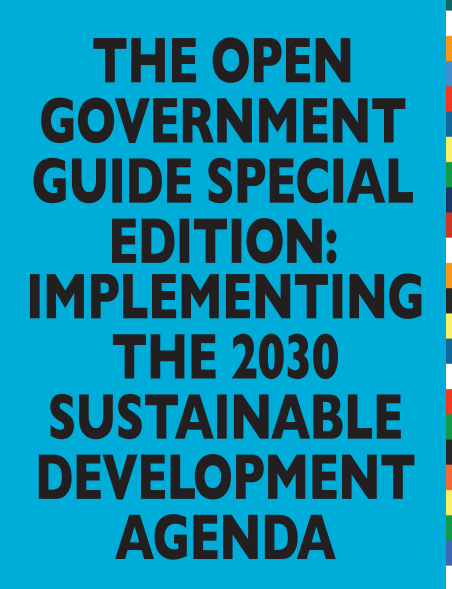 The Implementing the 2030 Sustainable Development Agenda Special Edition of the Open Government Guide deserves a separate mention. Forty seven out of the 69 countries that participate in OGP have endorsed the Joint Declaration on Open Government for the Implementation of the 2030 Agenda for Sustainable Development which seeks to link these two international platforms and secure collaboration between them. In order to guide the countries that decide to use National Action Plans to pursue progress across the SDGs, the Support Unit and the Transparency and Accountability Initiative drafted this guide. Like the Open Gov Guide, it contains concrete examples of commitments to tackle each of the 17 Goals with openness.
8. Multilateral Partners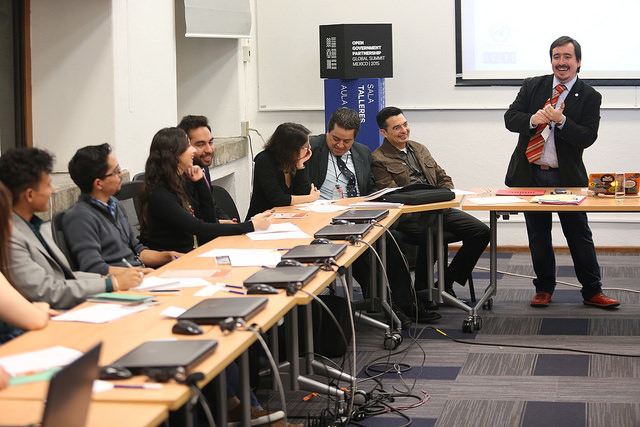 OGP has secured partnerships with seven of the most important multilateral organizations in the world: the Asian Development Bank (ADB), Economic Commission for Latin America and the Caribbean (ECLAC - CEPAL), the Inter-American Development Bank (IDB), the Organization of American States, the the Organisation for Economic Cooperation and Development (OECD) the United Nations Development Programme (UNDP) and the World Bank Group (WBG). All of them have pledged to support OGP member countries, to promote open government, and increase accountability through technical and financial resources. The Support Unit staff brokers these exchanges.
9. OGP Explorer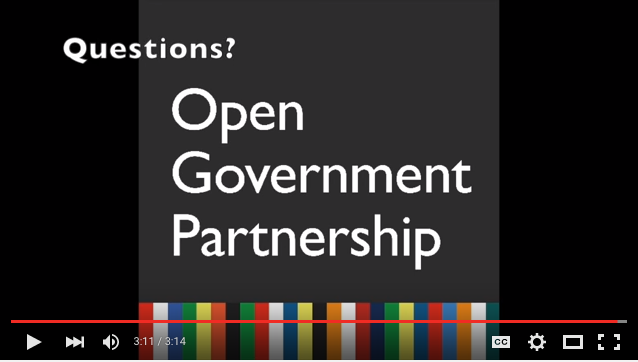 Have you ever wondered if there are any OGP commitments that involve gender and sexuality? How about Human Rights or Water and Sanitation? The OGP Explorer brings together information on content and process from over 2000 commitments contained in more than 100 national action plans. It provides quick access to a wealth of data and allows users to easily create graphs and tables by broad issue areas or regions.
10. OGP Webinars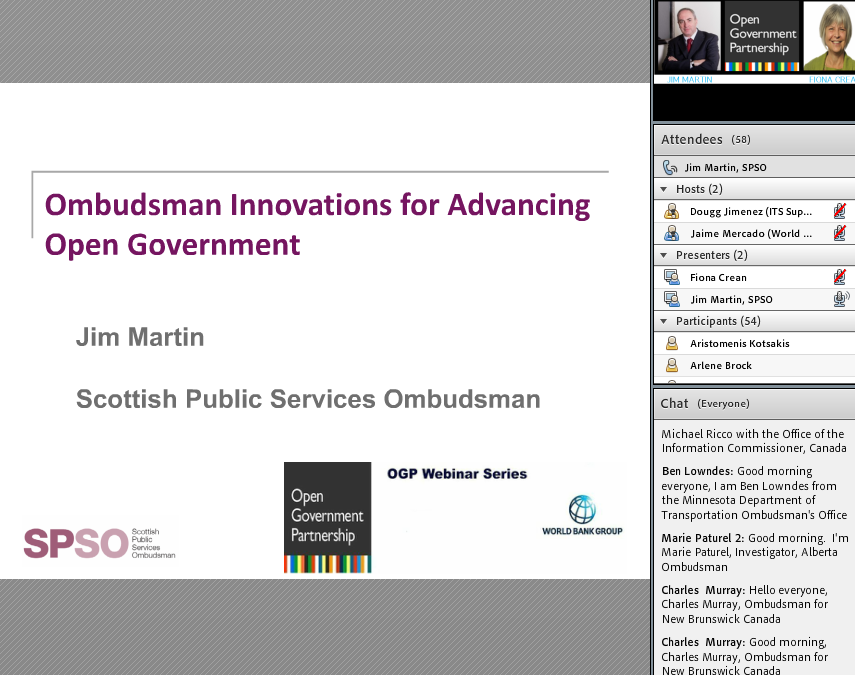 Most of the OGP community has participated in webinars that we co-organize with the World Bank where we invite government and civil society experts to talk about several open government related topics. However few people are aware that all of these webinars (over 60) have been recorded and can be found in our website. They cover a wide array of issues such as: Asset disclosure, Ombudsman Innovations for Advancing Open Government, the OGP Response Policy or Open Government and Consumer protection.
Bonus!
10+1 Local Governments
This year we are launching a subnational government pilot program recognizing that some of the most innovative open government practices are being developed by cities and other local regions, which are closer to the point at which people are interacting with governments and accessing public services. National action plans will be stronger with commitments from subnational entities in them so be sure to ask around and encourage any local open government champions to be part of your process. They can also take part in the subnational pilot program.