Women's Empowerment Plan in Afghanistan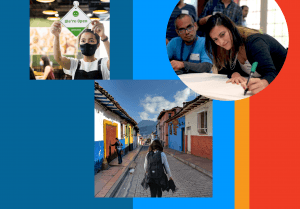 Open Government Partnership 2020 Annual Report
Read about the actions OGP took in 2020 to engage and activate the open government community and respond to the pandemic and its multiple challenges.
This example was featured in the OGP 2020 Annual Report. Read the full report here.
In Afghanistan, the inclusion of diverse groups has influenced commitments in the latest action plan. Having learned from past efforts, the government has committed to establish a joint committee of women ministers and civil society leaders to design a five-year National Women's Empowerment Plan (NWEP) with clear budget, monitoring, and evaluation processes. Importantly, this commitment places women at the center of designing and implementing the NWEP.
Featured Photo: Working group members meet to discuss the National Women's Empowerment Plan. Credit: Open Government Partnership Afghanistan