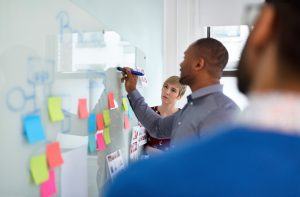 OGP's Approach to Peer Exchange: The Example of Beneficial Ownership
Peer exchange is an essential component of the OGP model. Learn how it can inspire reformers, provide a safe space for discussing common challenges, serve as a platform of joint problem solving, and strengthen the sense of community among reformers.
Los intercambios de experiencias son un elemento fundamental del modelo de OGP. Aprende como pueden inspirar a reformadores, ofrecer un espacio para discutir retos comunes, representar una plataforma para la resolución conjunta de problemas y fortalece el espíritu comunitario entre los reformadores.