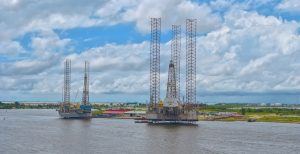 Nigeria's Push for Beneficial Ownership Transparency in Procurement and in the Extractives Sector
Lessons from Reformers: As a resource-rich country that has been plagued by grand corruption, beneficial ownership transparency has emerged as an important tool in Nigeria.
Lecciones de los Reformadores: Como país rico en recursos que ha sido afectado por una gran corrupción, la transparencia de los beneficiarios reales ha emergido como una herramienta importante en Nigeria.
Leçons à Tirer des Réformateurs : En tant que pays riche en ressources naturelles et qui a été miné par la corruption à un niveau élevé, la transparence en matière de propriété effective apparaît comme un outil important en Nigéria.