Reflections from the OGP Leaders Network Pilot Program
The OGP Leaders Network Program
Over the years, OGP has evolved as a prominent platform for thematic reform and ambitionAccording to OGP's Articles of Governance, OGP commitments should "stretch government practice beyond its current baseline with respect to key areas of open government." Ambition captures the po..., and initiatives like the OGP Leaders Network (2020-2021) have catalyzed thematic leadership across the Partnership. The Leaders Network was designed to give voice and momentum to open government reformers and pioneers, and inspire governments and civil society organizations across the Partnership to advance specific thematic areas. This effort recognized an increasing demand for expertise and innovation across a rising number of OGP policy areas and the need to channel the demonstrated abilities of governments and civil society in a way that meets the needs of the dynamic OGP community. Working closely with the OGP Support UnitThe OGP Support Unit is a small, permanent group of staff that work closely with the Steering Committee and the Independent Reporting Mechanism to advance the goals of the Open Government Partnership...., each of the teams selected for the program were asked to share their expertise and lessons learned, and provide technical support to governments and reformers advancing similar efforts.
The Leaders
Five teams, called 'Leaders', working on inspiring, cutting edge reforms were selected to launch the program in 2020. Each team consisted of governments working in collaboration with civil society organizations, and were chosen for their proven track record of delivering ambitious open government reforms.
Accomplishments of the Program
Over the course of the pilot program, we spotlighted specific reforms and the reformers behind them through interviews for our podcast, speaking roles in global summits, and participation in global peer learning events.
Blogs:

All five teams were interviewed by students with the Paris Institute of Political Studies (or Sciences Po) in a blog series.
Mariano Heller of the Buenos Aires team authored a blog post called "Hacking Judicial Language for Open Justice".
Latvia's work was featured in a blog post by the OGP Independent Reporting Mechanism during the 2021 Open Gov Week.

Voices of Open Government podcast:
OpenStories: All of the projects were featured across OpenStories, OGP's multimedia storytelling platform for the community.

The Eyes and Ears app (Kaduna State) and JusLab (Buenos Aires) were featured in an OGP Local video series on the platform.
Latvia's whistleblower campaign, Mexico's public care policy, and New Zealand's algorithmic transparency work were all featured in written pieces.
Each of the Leaders also participated in OGP's major global events during their terms.
During the 2021 Open Gov Week, the Latvia team submitted a lightning talk on the importance of protecting whistleblowers, and the Mexico team spoke in the Opening Plenary.
During the 2021 OGP Global Summit, heads of government in Buenos Aires and Kaduna State delivered remarks at the Local Leaders Plenary, giving the teams an opportunity to have their work recognized at a higher level in their domestic contexts. The Latvia team spoke during the Anti-Corruption Plenary and participated in the Future of Democracy Community Dialogue during the Summit Week. The New Zealand team participated in the Community Dialogue "What's Next for Algorithmic Transparency and Accountability?" And the Mexico team spoke at both a Summit side event called "Shaping the Agenda on Gender & Open Government", and a Summit panel hosted by Center for Global Development titled "Next Steps for Generation Equality: What Lessons Can OGP Offer?"
Several of the Leaders participated in peer learning and knowledge sharing opportunities as well.
The Mexico team presented their work on gender and public care services to the Thematic Leadership Subcommittee of the OGP Steering Committee and weighed in on OGP's next steps on gender and inclusion policy. The Mexico team also joined the Gender Coalition, bringing their experience to a dedicated group of global leaders on open government and gender equality.
The Buenos Aires team joined the OGP Coalition on Justice, a group of OGP members, civil society organizations, and other national and international partners advancing a people-centered approach to justice through their OGP action plans.
The New Zealand team joined the Open Algorithms Network and participated in a roundtable discussion on civil society and citizen engagement in algorithmic policy and a public panel at RightsCon in 2021.
Lessons Learned and Next Steps
We are grateful for the enthusiastic participation of each of these Leaders in this pilot program, and there are many valuable lessons to learn from this experience. The Leaders Network spotlighted exciting, innovative reforms designed to improve the lives of citizens all over the world, and all under the umbrella of open government values and principles. But they aren't alone. The community is filled with the kinds of initiatives showcased in this program. It is crucially important to find ways to showcase and demonstrate concrete ways of making actionable change to make the value of open government real and tangible for citizens and governments at all levels.
Reformers can share their stories and engage with the broader community through OpenStories. OGP is also currently developing its new strategy, which provides an incredible opportunity to take the lessons of the last decade and continue growing and strengthening the open government movement for many years to come.
The Leaders Network was a part of OGP's Action Network, including OGP Envoys and Ambassadors. Learn more about the program here.
Programa de la Red de líderes de OGP
A lo largo de los años, OGP ha evolucionado como una plataforma destacada para la reforma temática y la ambición. Iniciativas como la Red de líderes de OGP (2020-2021) han catalizado el liderazgo temático en toda la Alianza. La Red de líderes fue diseñada para impulsar y dar voz a las personas pioneras y reformadoras del gobierno abierto, y para inspirar a gobiernos y organizaciones de la sociedad civil de la Alianza para promover áreas temáticas específicas. Este esfuerzo evidenció un aumento en la demanda de experiencia e innovación en un número creciente de áreas de política pública de OGP y la necesidad de canalizar las habilidades demostradas de los gobiernos y la sociedad civil de una manera que satisfaga las necesidades de la comunidad dinámica de OGP. Trabajando en estrecha colaboración con la Unidad de Apoyo de OGP, se solicitó a cada uno de los equipos seleccionados para el programa que compartiera su experiencia y lecciones aprendidas, y que proporcionara apoyo técnico a los gobiernos y personas reformadoras que trabajan en esfuerzos parecidos.
Quienes lideran
Cinco equipos, llamados "Líderes", que trabajaban en reformas inspiradoras e innovadoras fueron seleccionados para lanzar el programa en 2020. Cada equipo consistía de gobiernos trabajando en colaboración con organizaciones de la sociedad civil, y fueron elegidos por su trayectoria comprobada de llevar a cabo reformas ambiciosas de gobierno abierto.
Logros del programa
En el transcurso del programa piloto, destacamos reformas específicas y las personas reformadoras detrás de ellas a través de entrevistas para nuestro podcast, roles de oradores en cumbres globales y participación en eventos globales de aprendizaje entre pares.
Cada uno de estos equipos también participó en los principales eventos globales de OGP durante sus mandatos.
Varios de los grupos de la Red también participaron en oportunidades de aprendizaje entre pares y de intercambio de conocimientos.
El equipo de México presentó su trabajo sobre género y servicios públicos de cuidado al Subcomité de liderazgo temático del Comité Directivo de OGP y opinó sobre los próximos pasos de la Alianza en materia de política de género e inclusión. El equipo de México también se unió a la Coalición de género, aportando su experiencia a un grupo dedicado de líderes mundiales sobre gobierno abierto e igualdad de género.
El equipo de Buenos Aires se unió a la Coalición por la justicia de OGP, un grupo de miembros de OGP, organizaciones de la sociedad civil y otros socios nacionales e internacionales que promueven un enfoque de justicia centrado en las personas a través de sus planes de acción de OGP.
El equipo de Nueva Zelanda se unió a la Red de algoritmos abiertos y participó en una mesa redonda sobre la sociedad civil y la participación ciudadana en la política algorítmica y en un panel público en RightsCon en 2021.
Lecciones aprendidas y próximos pasos
OGP agradece la participación entusiasta de cada uno de los grupos en este programa piloto, y hay muchas lecciones valiosas que aprender de esta experiencia. La Red de líderes destacó reformas emocionantes e innovadoras diseñadas para mejorar la vida de la ciudadanía en todo el mundo, y todo bajo el paraguas de los valores y principios del gobierno abierto. Pero no son las únicas reformas: la comunidad está repleta de los tipos de iniciativas que se muestran en este programa. Es de vital importancia encontrar formas de mostrar y demostrar maneras concretas de realizar cambios viables para que el valor del gobierno abierto sea real y tangible para la ciudadanía y los gobiernos en todos los niveles.
Las personas reformadoras pueden compartir sus historias e interactuar con la comunidad en general a través de HistoriasAbiertas (OpenStories). OGP está actualmente desarrollando su nueva estrategia, que brinda una oportunidad increíble para aprender las lecciones de la última década y continuar creciendo y fortaleciendo el movimiento de gobierno abierto durante muchos años por venir.
La Red de líderes de OGP era parte de la Red de Acción de OGP, incluidos los embajadores y enviados de OGP.
Related Content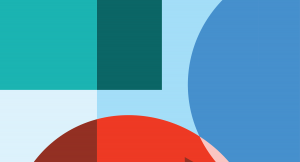 Action Network
The OGP Action Network is composed of Ambassadors and Envoys, who are senior figures and former Steering Committee members working to raise OGP's global profile, position the Partnership as an…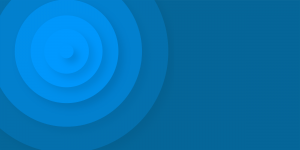 Voices of Open Government
How do we do government differently? Listen to conversations with leaders who break the mold and fight for accountability and transparency in government on our new podcast.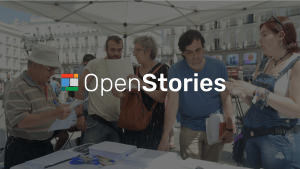 OpenStories
Everyone has a story. Together we have a mission. Explore stories from across the open government community, and submit your own.