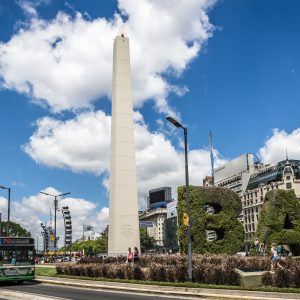 Judicial Transparency
Buenos Aires, Argentina
This team was selected to be a part of the 2020-2021 Leaders Network. Learn more about the program here.
The Buenos Aires Council of Magistrates and the Civil Association for Equality and Justice (ACIJ) has launched the Open Justice and Innovation Lab (Juslab), an open justice and judicial innovation Lab that operates within the Judicial Council of Buenos Aires city. It was conceived as a space for discussing, co-creating and designing solutions for justice sector problems using classic open government tools: transparency and access to information, accountability and collaboration.
Its current work plan, which was co-created with civil society, includes six key lines of action: training of judicial actors, open data, transparency and access to public information, technology and innovation, citizen participation, and judicial communication. JusLab holds periodic meetings, including training sessions, an annual open justice conference and hackathons. Its growing membership includes not only classic justice sector actors such as civil society organizations, judges, public defenders and prosecutors but also graphic designers, data scientists, technology experts and journalists.
A first-of-its-kind in the region, JusLab has had a catalytic effect on the creation of an open justice community and has served as a bridge with a larger regional and international open justice community, such as ILDA, Abrelatam, OGP, and OECD.
This reform was included in the 2017-2019 Buenos Aires, Argentina OGP Action Plan.
More