Overview
Law impacts nearly every aspect of life, including health, employment, education, housing, and public safety.  Yet opaque processes, unequal access, and discrimination create barriers. According to the World Justice Project, two thirds of the world's population face some justice problem with disproportionate impacts on the marginalized and poor.
In high- and upper middle-income OGP countries, housing, consumer, and financial problems are the most common legal problems. In less affluent OGP countries, problems of basic documentation and services are significantly more common.  
Expanding the role of open government in solutions requires broader engagement with the justice community at the national level, such as Ministries of Justice and at the ground level, including court systems and legal assistance organizations.  
OGP is bringing together a coalition of members and civil society organizations to further this engagement, share best practices and develop new commitments. The open government community is also working collectively to exchange best practices in indicator development around Sustainable Development Goal 16. 
OGP members that invest in building a fair and effective justice system will see returns impacting all OGP issues, particularly public service delivery and anti-corruption. 
---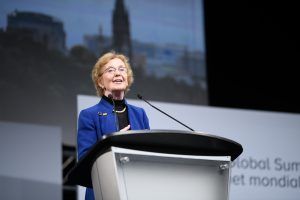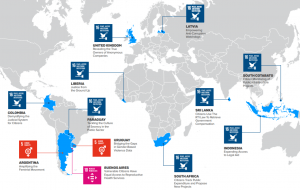 Implementing SDG16+ Through the Open Government Partnership
The challenge of building peaceful, just and inclusive societies is at the heart of the SDGs and OGP can be a vital partner to achieve these goals. 
El desafío de construir sociedades pacíficas, justas e inclusivas está en el corazón de los Objetivos de Desarrollo Sostenible (ODS). Estos objetivos globales, acordados en las Naciones Unidas por todos los países en 2015, están diseñados para proporcionar una hoja…