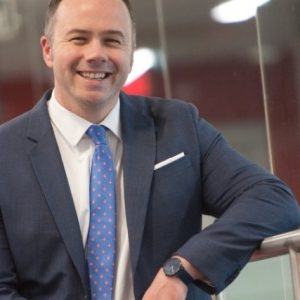 Alex Benay
Alex Benay currently serves as the Chief Information Officer of the Government of Canada. Prior to this appointment, Alex was the President and Chief Executive Officer of the Canada Science and Technology Museums Corporation since July 2014.
From 2011 to 2014, he was Vice-President of Government Affairs and Business Development at OpenText. He has played a leadership role in Canada's digital industry, as well as in promoting the global shift to digital in organizations such as the G20, the Commonwealth Secretariat and the Olympics. Before joining OpenText, Alex managed various teams and programs at the Canadian International Development Agency, Foreign Affairs and International Trade Canada, Natural Resources Canada, and Library and Archives Canada.
You can follow Alex on Twitter @alexbenay.
///
Alex Benay est le dirigeant principal de l'information du gouvernement du Canada. Avant d'obtenir ce poste, Alex était président et chef de la direction de la Société des musées de sciences et technologies du Canada depuis juillet 2014.
De 2011 à 2014, Alex était vice-président, Affaires gouvernementales et développement des affaires, à OpenText. Il a joué un rôle de chef de file dans l'industrie numérique canadienne et a fait la promotion de la transition vers le numérique à l'échelle mondiale pour divers organismes, dont le G20, le Secrétariat pour les pays du Commonwealth et les Jeux olympiques. Avant son passage à OpenText, Alex a géré bon nombre d'équipes et de programmes à l'Agence canadienne de développement international, à Affaires étrangères et Commerce international Canada ainsi qu'à Ressources naturelles Canada et à Bibliothèque et Archives Canada.
Vous pouvez suivre Alex sur Twitter @alexbenay.