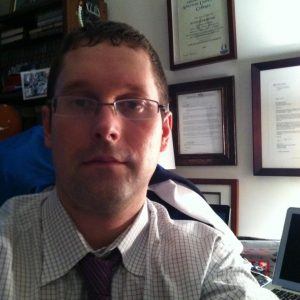 David Chapinski
David M Chapinski is a 3rd-year PhD student at Rutgers SPAA, Conference Committee Board Member, Course Developer for Doctoral Programs, Adjunct Faculty, Contributing Writer of local government and public administration issues as well as Academic Conference Referee.  In April 2013, David was appointed NEDSI Conference Session Chair for the Health Care Management Track, at the Northeast Decision Sciences Institute 2013 New York Conference, Brooklyn, NY.
David's research focuses on urban policy and corporate relationships.  David is particularly interested in studies of public economies: Multi-organizational, Multi-level Institutional and Risk Analysis. What, for example, might the organization and governance of more complex protected areas have in common with complex metropolitan areas like New York City, Washington D.C.
David has successfully maintained posts as an Adjunct Instructor at Felician College, Long Island University, Manhattan College, St. Francis College, Bergen Community College.  He holds a master's degree in public administration from Fairleigh Dickinson University's Public Administration Institute (PAI) and a BA in Political Science from Rutgers College, Rutgers University.