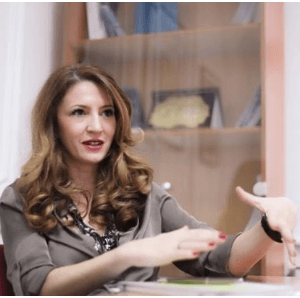 Gordana Dimitrovska
National Coordinator for OGP, Ministry of Information Society and Administration
gordana.dimitrovska@mioa.gov.mk
After completing her studies in Law at University "Ss. Cyril and Metodius", Skopje, Macedonia and Bar exam, Gordana Gapikj-Dimitrovska had a career in private and public sector. In the Government the Republic of Macedonia as Head of PAR Unit, she is responsible for monitoring and coordination of Public Administration Reform (PAR). In 2011 she joined the Ministry of Information, Society and Administration as Head of Unit for assessment, publication and monitoring of legislation and from June 2015 has been National Coordinator for Open Government Partnership (OGP).
Dimitrovska specializes in policy development, Regulatory Impact Assessment, reduction of administrative barriers, modernization of public administration and democratic governance including e-democracy and e-governance and has attended/delivered a number of trainings, conferences and seminars in Macedonia and abroad.
She is a representative in the European Committee on Democracy and governance, Subcommittee on Economic and financial issues and Statistics – Stabilisation and Subcommittee on Trade, Industry, Customs and Taxation- Stabilisation and Association Committee-EU.