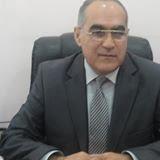 Israyil Isgandarov
Dr. Isgandarov Israyil's accomplished career reflects 24 years' experience in senior management executive position, scientific researcher, a consultant and a teacher-trainer. He has been serving for a long time as Executive Director of local NGO "Umid" Support to Social Development Public Union which implements a wide range of development assistance programs in various fields with the aid of various international and national donors, carries out desk/field research and surveys, listens concerns and interests of local people and tries to meet their needs and improves their lives in a wide concept. At the same time, he is the Head of "Management" Department at Azerbaijan Tourism and Management University. He is highly articulate and effective communicator with excellent team-building and interpersonal skills, work well with agencies and individuals at all levels. Dr. Isgandarov is also having lectures and trainings on Management and Organizational Behavior, Corporative Social Responsibility, Decision making, Project management, Strategic Planning in Azerbaijan Tourism and Management University. He is an in depth analyzer and researcher of organizational behavior and personal attitudes in an organization in a developing economy and author of "Organizational Behavior and Management Psychology" program and textbook for bachelor education.
Dr. Isgandarov is an expert of World Bank and its various programs, and undertook an expertise of various programs like AzRIP, SFDI, etc. He offers his expertise in analysis, investigation and recommendations for improvement of the program. His expertise on conducting Cost-Benefit Analysis of Community Micro-Projects has developed trust in Azerbaijani civic society community to recognize him as a resource person. The Council of State Support to Non-Governmental Organizations under the President of the Republic of Azerbaijan and the Eurasia Partnership Foundation are benefitting from his expertise to analyze and evaluate. Recently, he is closely involved as an expert to the project on Corporate Social Responsibility Policy Document development.
Since 2011, Dr. Isgandarov has been closely following all the issues related to OGP and is an active member of the Government-Civil Society Dialogue Platform on Open Government Initiative.