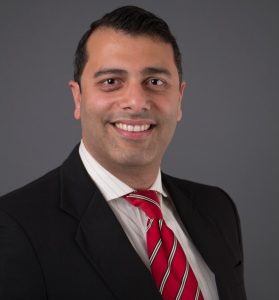 Jordan Zed
Director, Open Government, Treasury Board Secretariat
Jordan.Zed@tbs-sct.gc.ca
Jordan Zed is a lawyer by training and current member of the Ontario Bar. He is also the Director of Open Government at the Treasury Board Secretariat in the Government of Canada. Immediately prior, he served as Chief of Staff to the Deputy Minister at Environment and Climate Change Canada during Canada's signing and ratification of the Paris climate change agreement.
Jordan developed an interest in international relations in 2004 while representing clients before the Immigration and Refugee Board in Toronto. In 2005, he co-founded the International Legal Partnership, a non-profit international legal assistance clinic based at Osgoode Hall Law School, which remains active, and whose mission is to provide global policy and legal assistance in low-income economy countries.
In 2007, while earning his dual Masters of Laws degrees from New York University (in Law and the Global Economy) and the National University of Singapore (in International and Comparative Law), he founded the Global Forum on Peace and Security, which held regular global discussions on matters addressed by the United Nations Security Council. Following a year working with Nelson Mandela's lawyer, George Bizos, at the Legal Resources Centre in Johannesburg, South Africa, Jordan joined the Government of Canada in 2008. He has since worked in the Government of Canada's Privy Council Office, covering Canada-US relations, and went on to lead teams in the International Security and Strategic Policy Bureaux at Global Affairs Canada.
In 2012, he founded thePANEL, an Ottawa-based non-profit aimed at connecting and mobilizing Canadians at home and abroad, including government and civil society, to advance innovative solutions to international challenges.
You can follow Jordan on Twitter @tjzed.
///
Jordan Zed est avocat de formation et membre en règle du Barreau de l'Ontario. Il est également directeur du Gouvernement ouvert au sein du Secrétariat du Conseil du Trésor du Canada (SCT) du gouvernement du Canada (GC). Tout juste avant de se joindre au SCT, il a agi à titre de chef de cabinet de la ministre de l'Environnement et du Changement climatique dans le cadre de la signature et de la ratification par le Canada de l'Accord de Paris sur les changements climatiques.
Jordan commence à s'intéresser aux relations internationales en 2004, alors qu'il représente des clients devant la Commission de l'immigration et du statut de réfugié du Canada, à Toronto. En 2005, il a cofondé l'International Legal Partnership, une clinique d'aide juridique internationale sans but lucratif située à la Osgoode Hall Law School qui est toujours active et qui a pour mission d'apporter une aide juridique et politique mondiale aux pays à faible revenu.
En 2007, alors qu'il étudie en vue d'obtenir ses deux maîtrises en droit de l'Université de New York (en droit et économie mondiale) et de l'Université nationale de Singapour (en droit international et comparé), il fonde le Global Forum on Peace and Security, où ont eu lieu périodiquement des débats mondiaux sur des dossiers abordés par le Conseil de sécurité. En 2008, après avoir travaillé pendant une année avec l'avocat de Nelson Mandela, George Bizos, au Legal Resources Centre de Johannesburg, en Afrique du Sud, Jordan se joint au gouvernement du Canada. Depuis, il a travaillé au Bureau du Conseil privé du gouvernement du Canada, où il a couvert les relations canado-américaines, et a dirigé des équipes du côté des bureaux de la sécurité internationale et de la politique stratégique d'Affaires mondiales Canada.
En 2012, il fonde le Panel, un organisme sans but lucratif d'Ottawa dont la mission consiste à connecter et à mobiliser les Canadiens au pays et à l'étranger, y compris le gouvernement et la société civile, afin de promouvoir des solutions novatrices dans le contexte des défis internationaux.
Vous pouvez le suivre sur Twitter, où il utilise le nom @tjzed.