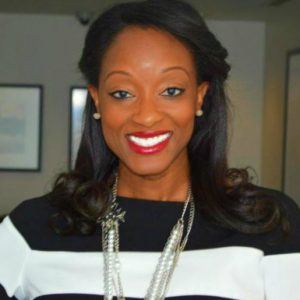 Manoucheka Attime
Communications Manager
manoucheka.attime@opengovpartnership.org
Manoucheka Attime has more than 12 years of experience providing strategic
communications counsel to corporate, non-profit and government clients.
Most recently, she was a Vice President at Weber Shandwick, a global public relations
firm. She has provided counsel to a number of clients in the public affairs practice
including the Army, Army Reserve, Bank of America, W.K. Kellogg Foundation, Pepco
Holdings Inc. and Verizon to name a few. Specifically, she developed strategies that
helped these institutions meet their objectives. She worked to elevate their public
profile through effective messaging, marketing and branding initiatives.
Manoucheka has also spent a significant amount of time working as part of the social
impact practice at Weber Shandwick. Specifically, she worked with organizations like the
W.K. Kellogg Foundations to help them tell their story across a number of media
platforms.
Prior to Weber Shandwick, Manoucheka worked for United States Senator Dianne
Feinstein leading the effort to disseminate the senator's views on a myriad of issues to
advocacy groups and her constituents in California.
Manoucheka holds a Bachelor of Arts degree in Foreign Affairs and minors in Politics and
Spanish from Assumption College.