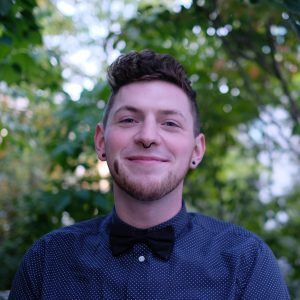 Patrick Kazyak-Albaladejo
Program Officer, OGP Local
Patrick.Kazyak@opengovpartnership.org
Patrick joined the Open Government Partnership in October 2018. In the role of Program Officer, Patrick supports and cultivates strong relationships with and between local governmental and non-governmental stakeholders in their engagement with OGP Local.
Prior to joining OGP, Patrick worked in research, community development, and diversity & inclusion. They hold a Master of Science in Urban Planning from Columbia University, with concentrations in International Development and Housing & Community Development, and a Bachelor of Arts in Spanish and Sociology from the University of Michigan-Ann Arbor.
Patrick's pronouns are they/them/he/him and strongly encourages everyone to practice using singular they/them as a gender-neutral pronoun for those whose gender you may not know. Patrick is based in Chicago, IL (USA).