OGP Subnational Pioneers Share their Stories to Watch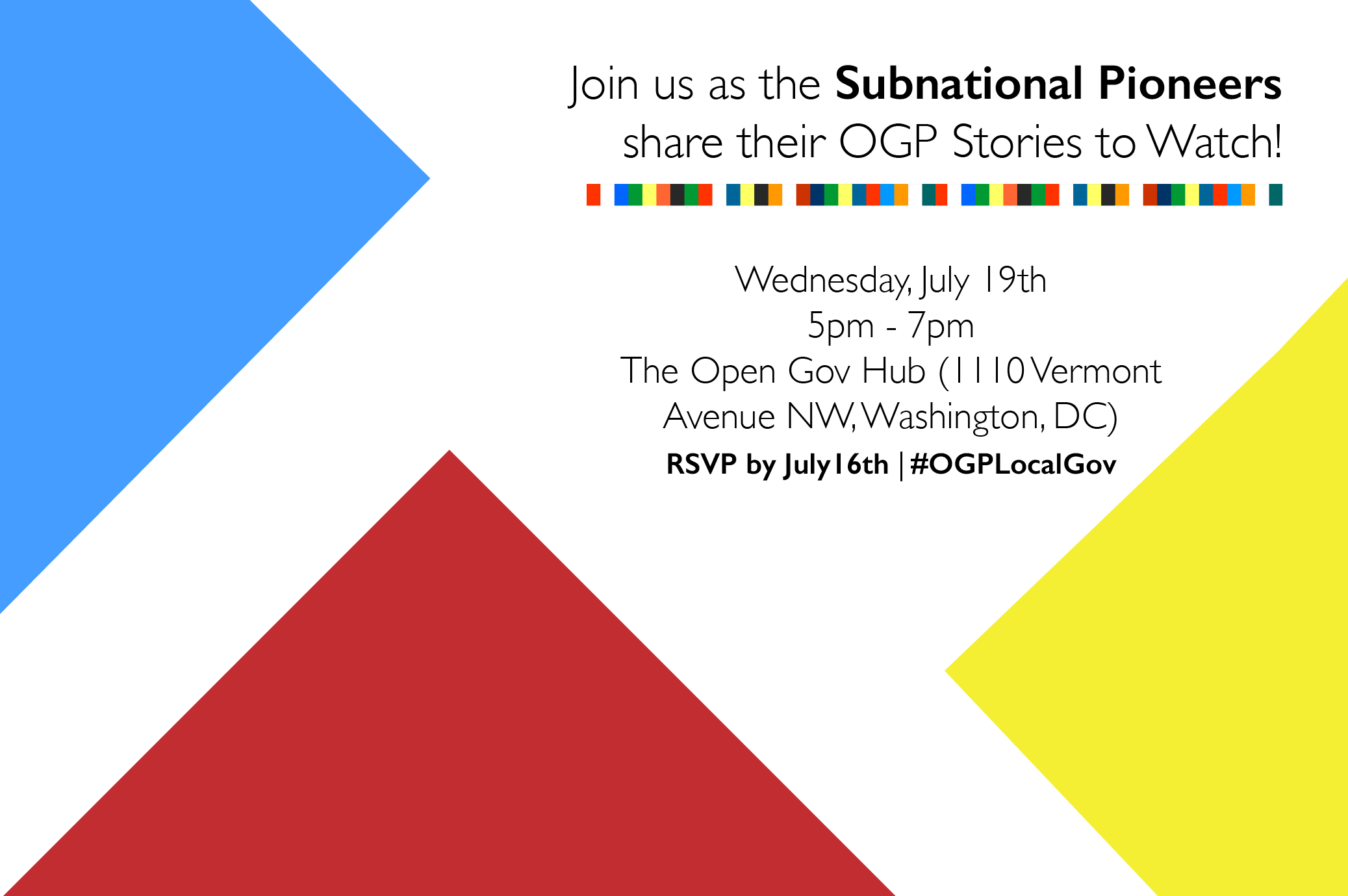 Civil society and government representatives of the 15 Subnational Pioneers of the Open Government Partnership will be in Washington, DC for a workshop. While they're in town, we will host a partners reception from 5PM to 7PM on Wednesday, July 19th. The Pioneers will present "stories to watch" from the fantastic work going on in their localities and partners will be able to connect more directly with the pioneers!
Want to learn more about our Subnational Pioneers? Check out our OGP Subnational Program Video and What's in the Subnational Action Plans? publication or follow #OGPLocalGov on social media.