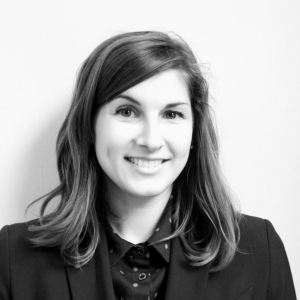 Claudia Chwalisz
Policy Analyst, OECD Open Government Unit, Paris
Currently based in Paris, Claudia Chwalisz is leading the OECD's work on innovative citizen participation, which explores the paradigm change underway towards a more participatory, deliberative, and collaborative governance. She co-authored the first OECD report on this topic published in June 2020: Innovative Citizen Participation and New Democratic Institutions: Catching the Deliberative Wave (co-authored with Ieva Cesnulaityte). Besides research, Claudia's work at the OECD involves coordinating the Innovative Citizen Participation Network of leading international practitioners, academics, public servants, and designers, as well as co-editing the OECD's online digest, Participo.
She is a member of the Democracy R&D Network, a global network of practitioners, academics, and advocates helping decision makers take hard decisions and build public trust.
Claudia also contributes to Carnegie Europe's Reshaping European Democracy Project and mentored the 2019 Social Design masters students at the Design Academy Eindhoven for a series of workshops about Designing Democracy 2050.
In December 2019, she was a Distinguished International Visitor at the Centre for Deliberative Democracy & Global Governance, University of Canberra, where she engaged with the world's leading scholars in the field. On the sidelines of the 2019 UN Economic and Social Council ministerial meetings, she moderated a discussion with the UN Deputy Secretary General hosted by UNDEF about Democracy and the Sustainable Development Goals.
Claudia's work has been featured in Le Monde, ARTE, The BBC, Politico, The Guardian, The New Statesman, The Globe and Mail, The Independent and others.
Prior to the OECD, Claudia's work involved strategy consultancy, working with political parties and campaigns at Populus in London, and leading Policy Network's work on populism, democracy and political economy. In 2016-7, she received a Public Service Fellowship from the Crick Centre for the Public Understanding of Politics, which supported her to write The People's Verdict: Adding Informed Citizen Voices to Public Decision-making.
As an expert on democratic innovation, deliberative democracy, citizen participation, and populism, Claudia's research and writings are mostly on these issues, but also touch on European and Canadian politics, elections and public opinion.
Claudia is also a member of the OGP Practice Group on Dialogue and Deliberation.