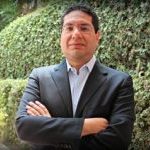 Ernesto Velasco Sánchez
Research Group in Government Administration and Public Policies, Mexico City
Ernesto Velasco-Sánchez is CEO of the Mexican consultancy firm Cívicus, Consultores en Gestión Pública y Social, S.C. He holds a Ph.D. in Government and Public Administration from the Universidad Complutense in Madrid and an MBA (Public Service) by the University of Birmingham, United Kingdom. He obtained a BA in Public Administration from El Colegio de México. As a consultant he specializes in strategic and performance management, organizational analysis and program evaluation in the public and non-for-profit sectors. His main research interests are public engagement in public policy, transparency, accountability, and evaluation in the public sector.
He has been recurrent program evaluator with the National Council for Evaluation of Social Policy in Mexico and conducted consultancy projects for the Inter-American Development Bank, the United Nations Development Program, and The William and Flora Hewlett Foundation, among others. He acted as facilitator during the round tables for developing the OGP National Action Plans of Ecuador, Mexico and Trinidad and Tobago. He was a member of the International Expert Panel of the Open Government Partnership from 2015 to 2018. He has taught graduate and postgraduate courses in several higher education institutions such as El Colegio de México, The University of Birmingham, the Universidad Iberoamericana, and the School of Public Administration of the Federal District, Mexico. He has published several academic articles in prestigious journals such as Gestión y Política Pública and Reforma y Democracia.
Ernesto is also a member of the OGP Practice Group on Dialogue and Deliberation.