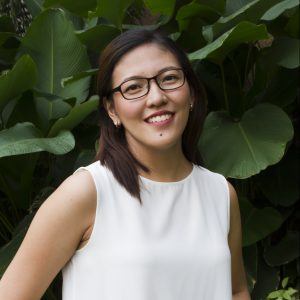 Ivy Ong
Senior Regional Coordinator, Asia-Pacific
ivygail.ong@opengovpartnership.org
Ivy joined the Open Government Partnership in February 2018. Her main role is to provide guidance and assistance to governments, civil society organisations, and other key actors across Asia-Pacific (primarily in Southeast Asia and South Asia), supporting the development and implementation of open government reforms. She assists in shaping the enhanced co-creation and implementation services for participating countries in Asia-Pacific.
Ivy's past lives include: shaping the design and implementation of the first ever Metro Manila Civic Innovation Fellowship at Five by Five, leading the Open Data Lab Jakarta of the World Wide Web Foundation as its Lab Director, and serving as Co-coordinator and Outreach Lead of the inter-government agency team that built the Open Data Philippines program. She was in government service from 2012 to 2016 as senior staff at the Office of the Chief Information Officer at the Department of Budget and Management, Government of the Philippines. Prior to this, she planned and co-designed leadership development programs for public sector leaders at the Asian Institute of Management (AIM) Center for Bridging Leadership and worked with communities and local governments to build multi-stakeholder teams to improve public education.
She holds a degree in Development Studies with a Minor in Global Politics from the Ateneo de Manila University.