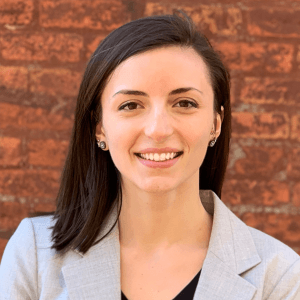 Marissa O'Neill
Communications Officer
marissa.oneill@opengovpartnership.org.
Marissa O'Neill joined the Open Government Partnership in October 2018.
She is responsible for curating and sharing creative, engaging content to OGP audiences across social media, newsletters and stories platforms and providing support for OGP campaigns. Prior to joining OGP, Marissa interned in the communications department at East Coast Greenway Alliance, a national nonprofit dedicated to public health, environmental sustainability, economic development and civic engagement.
Marissa holds a B.A. in Media and Journalism and a B.A. in Romance Languages (Spanish) from the University of North Carolina at Chapel Hill.