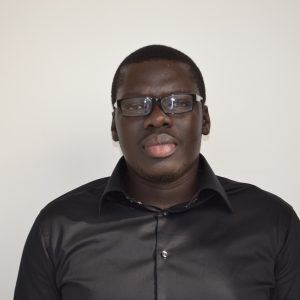 Ousseynou Ngom
Senior Regional Coordinator, Africa and the Middle East
ousseynou.ngom@opengovpartnership.org
Ousseynou joined the OGP Support Unit in June 2019. He supports the development and implementation of high quality, relevant and ambitious OGP action plans, focusing on French-speaking countries. Additionally, he helps identify and encourage learning and experience sharing between OGP countries; and provides strategic thinking and leadership in order to promote and strengthen the open government agenda in the region and engage development partners, regional and multilateral institutions.
Prior to joining OGP, Ousseynou was a Senior Associate at Development Gateway where he was involved in implementing data strategies and policies, creating tools for evidence-based advocacy and decision-making and leading hands-on work used to inform national planning and drive global conversations, across Africa and in various areas including open contracting, extractives, aid effectiveness, health, youth, gender, etc. Prior to that, he has been a Research Coordinator at Dalberg and a Lecturer at University of Bordeaux. Ousseynou holds a Master's degree in Quantitative and Qualitative Research and a Bachelor's degree in Sociology from the University of Bordeaux Segalen.
Ousseynou is based in Dakar, Senegal.