Connecting the Open Government Dots in Morocco
Over the past decade, the open government agenda exponentially grew from a network of governments working to implement the principles of openness at the national level, to an encompassing culture of open governance that now includes other branches of government and local governments. This is even more evident when we look at the long trajectory and current state of the Open Government Partnership (OGP).
Today, OGP brings together reformers in government and civil society organizations in 78 countries, 76 local governments and 55 parliaments. In parallel, the Organization for Economic Cooperation and Development (OECD) has stressed the importance of streamlining and building synergies between open government action plans at different levels, by aligning existing initiatives and providing a holistic and long-term vision of the country's open government roadmap. Building synergies between institutions implementing action plans to advance the open government agenda is a key step towards achieving open governance. This requires a culture of openness, founded on participation and effective collaboration between citizens, knowledge experts, civil society organizations and public institutions. 
The Kingdom of Morocco has made great achievements in this context, as one of the few countries in the world that is actively working to achieve the principles of open governance on three levels: an OGP action plan, an Open Parliament action plan, and a local action plan for the Tanger-Tetouan-Al Hoceima region, a new member of OGP Local. In fact, the "Open, Smart Regions" Forum, organized by Impact For Development in November 2020 in partnership with the National Democratic Institute (NDI), OECD, the Digital Arabia Network (DAN) and the National Endowment for Democracy (NED), marked a rare milestone in the open government agenda in Morocco. It gathered reformers at the national, parliament and regional levels to discuss how to ensure collaboration and convergence of strategies and action plans. For instance, the three OGP action plans have explicit commitments related to citizen participation and access to information, as these are fundamental rights highlighted in the 2011 Moroccan constitution. These reformers confirmed their will to build a partnership framework to achieve the open government principles. In this spirit, Impact for Development plans to continue its efforts, as was proposed by the participants, and hold this forum periodically, as a space to strengthen national and regional networks and promote convergence. 
To strengthen democracy and inclusive growth, we need to promote a holistic and citizen-centric approach to governance. This approach fosters the principles of open government, among the branches and levels of government, to promote coordination, transparency, integrity, accountability, and stakeholder participation.
En la última década, la agenda de gobierno abierto creció exponencialmente y pasó de ser una red de gobiernos que trabajaban para implementar los principios de la apertura a nivel nacional a ser una cultura amplia de gobernanza abierta que ahora incluye también a otros poderes de gobierno y a gobiernos locales. Esto es aún más evidente cuando observamos la trayectoria y el estado actual de la Alianza para el Gobierno Abierto (OGP por sus siglas en inglés). 
Hoy, OGP reúne a reformadores de gobiernos y organizaciones de la sociedad civil de 78 países, 76 gobiernos locales y 55 parlamentos. En paralelo, la Organización para la Cooperación y el Desarrollo Económicos (OCDE) ha enfatizado la importancia de crear sinergias entre los planes de acción a diferentes niveles, alineando las iniciativas existentes y ofreciendo una visión holística y de largo plazo para la hoja de ruta de gobierno abierto para el país. Crear sinergias entre instituciones que están implementando planes de acción para impulsar la agenda de gobierno abierto es un paso importante hacia la gobernanza abierta. Esto requiere una cultura de apertura fundamentada en la participación y colaboración efectiva entre la ciudadanía, expertas y expertos, organizaciones de la sociedad civil e instituciones públicas.
El Reino de Marruecos ha logrado grandes avances en este contexto y es uno de los pocos países del mundo que está trabajando en aplicar los principios de la gobernanza abierta a tres niveles: el plan de acción de OGP, el plan de acción de Parlamento Abierto y un plan de acción local para la región Tanger-Tetouan-Al Hoceima, nuevo miembro del programa OGP Local. De hecho, el foro "Regiones abiertas e inteligentes", organizado por Impact for Development en noviembre de 2020 en coordinación con National Endowment for Democracy (NED), marcó un hito en la agenda de gobierno abierto de Marruecos. En el foro participaron reformadores de los niveles nacional, parlamentario y regionales para discutir cómo asegurar la colaboración y convergencia de estrategias y planes de acción. Por ejemplo, los tres planes de acción de OGP incluyen compromisos explícitos sobre participación ciudadana y acceso a la información, pues estos son derechos fundamentales establecidos en la constitución de Marruecos de 2011. Estos reformadores confirmaron su voluntad de construir un marco para alcanzar los principios de gobierno abierto. En ese sentido, Impact for Development busca continuar sus esfuerzos como lo propusieron los participantes y organizar este foro periódicamente como un espacio para fortalecer las redes nacionales y regionales y promover la convergencia de esfuerzos. 
Para fortalecer la democracia y el crecimiento incluyente, debemos promover una gobernanza holística y centrada en la ciudadanía. Este enfoque promueve los principios de gobierno abierto entre los diferentes poderes y niveles de gobierno con el fin de promover la coordinación, transparencia, integridad, rendición de cuentas y participación. 
Related Content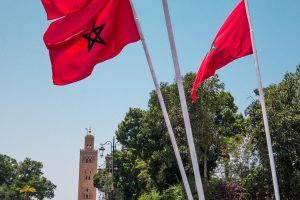 Morocco
Morocco has delivered their 2021-2023 action plan.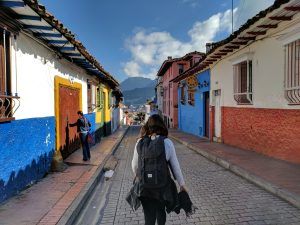 56 Local Jurisdictions Join Global Partnership to Promote Open Government
OGP welcomes 56 new local jurisdictions composed of 64 local governments and civil society organizations to join OGP Local at a critical time for open government.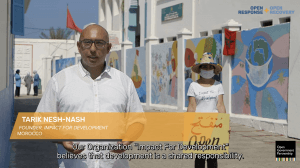 Fighting COVID-19 in Morocco through Open Innovations: Open Response + Open Recovery
In Morocco, the pandemic has encouraged civil society, academia, government institutions, and the private sector to work together to find innovative, sustainable, and efficient ways to tackle COVID-19.