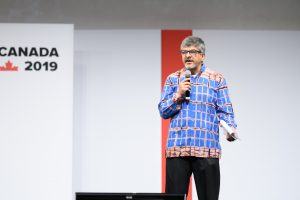 Faces of Open Government: Rakesh Rajani
As OGP celebrates its 10th anniversary, we sat down with Rakesh Rajani, an open gov advocate who has been involved with OGP since its inception.
OGP está celebrando su décimo aniversario y en ese contexto platicamos con Rakesh Rajani, impulsor del gobierno abierto que ha colaborado con OGP desde su creación.
Alors que le PGO célèbre son 10e anniversaire, nous avons rencontré Rakesh Rajani, un défenseur du gouvernement ouvert qui est impliqué dans le PGO depuis sa création.