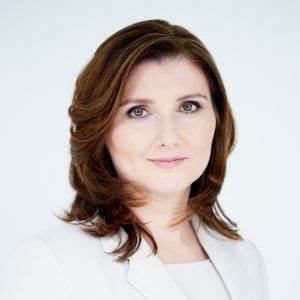 Snježana Bokulić
Acting Presiding Member, Human Rights Review Panel (EULEX)
Snježana Bokulić is a human rights lawyer with more than 20 years of experience in the human rights, security, and development sectors with international non-governmental and intergovernmental organizations across five continents. She currently serves as the presiding member of the Human Rights Review Panel of EULEX, the European Union Rule of Law Mission in Kosovo.
Snježana brings significant experience in strengthening organizational accountability, strategy development, and change management. She supports organizations with the participatory development of theories of change, organizational strategies, and results frameworks, as well as with employee relations matters. She has worked extensively on developing and implementing organizational policies and systems such as safeguarding frameworks, organizational learning systems, and equality, diversity and inclusion policies.
Her expertise is in international human rights law with a specialization in minority rights, equality, and non-discrimination, though she has worked on a broad range of human rights issues.
Snježana is chair of the Independent Review Panel of Accountable Now, a membership network that works with NGOs from across the world to improve civil society accountability. She is also director of the board of the3million, the largest grassroots organisation of EU citizens in the UK.
Snježana has been a member of OGP's International Experts Panel since 2022.