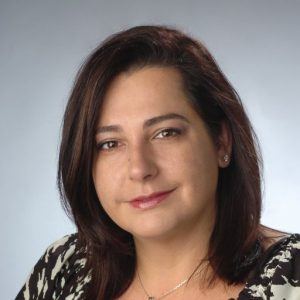 Tina Nabatchi
Joseph A. Strasser Endowed Professor of Public Administration, Maxwell School of Citizenship and Public Affairs, Syracuse University
Tina Nabatchi is the Joseph A. Strasser Endowed Professor in Public Administration and a professor of public administration and international affairs. She is also a faculty research associate at the Program for the Advancement of Research on Conflict and Collaboration (PARCC). Her research focuses on citizen participation, collaborative governance, conflict resolution, and challenges in public administration.
Tina's research has been published in numerous journals, such as the Journal of Public Administration Research and Theory, Public Administration Review, American Review of Public Administration, National Civic Review, and Conflict Resolution Quarterly, among several others. She has several award-winning articles, including: "Addressing the Citizenship and Democratic Deficits: Exploring the Potential of Deliberative Democracy for Public Administration," which won the 2010 Best Article Award from American Review of Public Administration; "Evaluating the Productivity of Collaborative Governance Regimes: A Performance Matrix", which won the 2015 best article award from Public Performance and Management Review; and "The New Governance: Practices and Processes for Stakeholder and Citizen Participation in the Work of Government," which was recognized as one of the 75 most influential articles in the history of Public Administration Review.
In addition to numerous book chapters, monographs, and white papers, Tina is also the lead editor of Democracy in Motion: Evaluating the Practice and Impact of Deliberative Civic Engagement (Oxford University Press, 2012). She has also recently published two books: Public Participation for 21st Century Democracy with Matt Leighninger (Jossey-Bass, 2015) and Collaborative Governance Regimes with Kirk Emerson (Georgetown University Press, 2015).
Before joining the Maxwell School, Tina was the research coordinator for the Indiana Conflict Resolution Institute at Indiana University-Bloomington, where she was responsible for the design, implementation, analysis, and publication of various research projects. In this capacity, she provided consultations about, and evaluations of, alternative dispute resolution in several U.S. federal agencies, including the Department of Justice, the Postal Service, the National Institutes of Health, the Department of Agriculture, and the U.S. Institute for Environmental Conflict Resolution.
Tina is also a member of the OGP Practice Group on Dialogue and Deliberation.