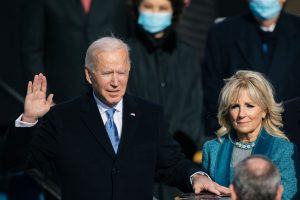 Democracy Beyond the Ballot Box: The Biden Imperative
The nation and the world breathed a giant sigh of relief as Joe Biden assumed the Presidency declaring "Democracy has prevailed." Despite months of disinformation, culminating in the dangerous attempted coup, America weathered attacks on its most sacred foundation: the ballot box. 
La nación y todo el mundo respiraron con alivio cuando Joe Biden asumió la presidencia, declarando que "la democracia prevaleció". A pesar de los meses en los que imperó la desinformación y que terminaron con intento de golpe de Estado, Estados Unidos sobrevivió a los ataques a su fundamento más sagrado: las urnas electorales.