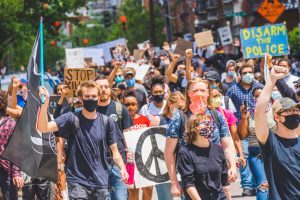 Transparency and Accountability at the Frontlines of Justice: Freedom of Assembly
Enshrined in international law and an established global norm, the freedom of peaceful assembly is a fundamental right to collectively express, promote, pursue, and defend a common interest without fear of retribution. Beyond its normative value, freedom of assembly is essential...
La libertad de reunión pacífica, consagrada en el derecho internacional y en una norma global establecida, es un derecho fundamental para expresar, promover, perseguir y defender colectivamente un interés común sin temor a represalias. Más allá de su valor normativo, la libertad de reunión es esencial ...