New Commitments, New Approaches: 2018-2020 Action Plans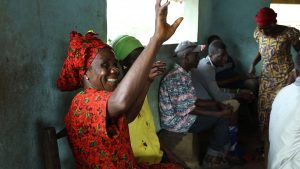 by Peter Tuths
In 2011, government leaders and civil society advocates came together to create a unique partnership – one that combines these powerful forces to promote accountable, responsive and inclusive
governance. Seventy-nine countries and a growing number of local governments – representing more than
two billion people – along with thousands of civil society organizations form the Open Government
Partnership (OGP).
This publication highlights notable commitments from the 2018-2020 action plans in five emerging policy
areas within the OGP community. These reforms represent the multi-faceted approaches OGP members
are taking as part of a global open governance movement. In 2018, the OGP Multi-Donor Trust Fund
began providing its support in the co-creation process in nine countries and local governments to help
enhance ambition and ownership of their action plans.
This publication will showcase a selection of these commitments as well.