OGP Local Implementation Plan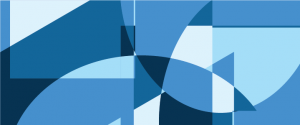 About This Memo
In May 2019, the OGP Steering CommitteeThe Steering Committee is OGP's executive decision-making body. Its role is to develop, promote and safeguard OGP's values, principles and interests; establish OGP's core ideas, policies, and ru... unanimously approved the OGP Local Strategy
consisting of the following mutually reinforcing strategic pathways to support open local
government.
Supporting national-local collaboration on open government through the OGP national
dialogue
Expanding the membership of the OGP Local Cohort and resdesigning it to make more
scalable
Developing a stronger knowledge and learning hub for supporting open local
government and open government in general
The strategy can be found in Annex 1 and the Steering Committee resolution approving the
strategy can be found here.
The Support UnitThe OGP Support Unit is a small, permanent group of staff that work closely with the Steering Committee and the Independent Reporting Mechanism to advance the goals of the Open Government Partnership.... was tasked with commencing the design phase for implementation, with
oversight from the Steering Committee Taskforce for Local (consisting of the Governments of
Argentina, Canada and South Korea, Robin Hodess, María Baron, and Lucy McTernan) and inputs
from the wider OGP community.
This document provides the implementation plan for the Local strategy and provides information
on the program design for the OGP Local members cohort.