OGP Local: Expression of Interest Informational Sessions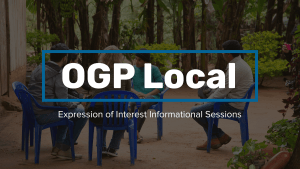 During the week of June 15, the OGP Support Unit will host a series of informational calls to provide an overview of the OGP Local Expression of Interest and answer questions from the community. Join us!
English
Spanish

June 17th, 2020 – 13:00 EST / 17:00 GMT
Learn more about the OGP Local Call for Expressions of Interest here.