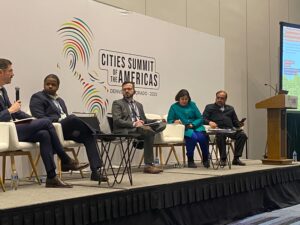 Why Cities are at the Forefront of Openness
As we face challenges that affect our democracies the need to integrate a local perspective to identify innovative solutions to the most pressing issues cities face is more evident than ever.
A medida que hacemos frente a los retos que afectan a nuestras democracias, es más evidente que nunca la necesidad de integrar la perspectiva local para identificar soluciones innovadoras a los problemas más urgentes de las ciudades. La Cumbre...