Five World Leaders Join Civil Society to Promote an Open Response and Recovery to COVID-19
Call for Transparency, Accountability, Participation and Inclusion as 20 Trillion Spent in Stimulus and Safety Nets
Washington, D.C. – 
Today, Chancellor of the Federal Republic of Germany Angela Merkel, President of the French Republic Emmanuel Macron, Prime Minister of Canada Justin Trudeau, President of the Federal Republic of Nigeria Muhammadu Buhari of Nigeria and other Heads of State and Government joined civil society leaders to insist that open government practices are essential to ensure that the largest mobilization of resources since World War II is spent and managed fairly. Leaders say openness will reduce the risk of corruption, capture, and failure to reach those who need help the most.
The Open Government Partnership (OGP)'s Virtual Leaders Summit was held on the sidelines of the United Nation's 75th General Assembly. Additional participants, included Former Prime Minister of New Zealand and OGP Ambassador Helen Clark, Chief of Staff of Ministers of Argentina Santiago Cafiero, Minister of Interior and Safety of the Republic of Korea Young Chin, Secretary General of the UN Economic Commission for Latin America and the Caribbean Alicia Barcenas, Lord Ahmad of Wimbledon Minister of State (Foreign and Commonwealth Office and Department for International Development) of the United Kingdom, among others.
"Democracy depends on open dialogue. The Open Government Partnership underscores how open and transparent government action helps to strengthen the trust needed to master the coronavirus crisis in perfect unison. I am most grateful for the contribution that you are making." – – H.E. Angela Merkel, Chancellor of the Federal Republic of Germany. 
"I welcome this gathering of leaders from around the world to recommit to those values of transparency, participation and accountability, that are the only way to strengthen our democracies for future challenges ahead." – H.E. Emmanuel Macron, President of the French Republic.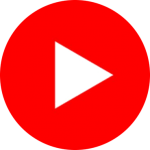 Watch Now
"OGP's Open Response + Open Recovery campaign has pushed us all to experiment and share best practices to make sure our citizens were being served responsibly, effectively, and above all else, fairly." Rt. Hn. Justin Trudeau, Prime Minister of Canada. 
"It is clear that governments cannot solve all of the challenges of the pandemic alone, and it is only through open governance and working with citizens that we will succeed." – H.E. Muhammadu Buhari, President of the Federal Republic of Nigeria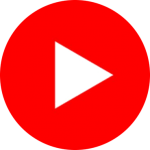 Watch Now
"The current crisis shows that only open government can well respond to the citizens' needs and be resilient to the challenges of the modern world. In this hard times, we all were reminded that the strong cooperation between the government, civil society, private sector and international partners is a key to success." – H.E. Giorgi Gakharia, Prime Minister of Georgia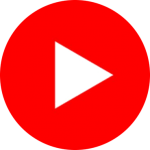 Watch Now
When the COVID-19 pandemic struck, the Open Government Partnership put out a call to learn how the open government community was working to ensure an open response and open recovery. More than 450 examples were submitted including:
The Republic of Korea and Maria Baron to Lead the Open Government Partnership
The Digital Leaders Summit also marks the handover of the OGP Steering Committee from the Government of Argentina and Robin Hodess (The B Team) to the Government of the Republic of Korea and Maria Baron (Directorio Legislativo). The new co-chairs will build on the work done by their predecessors and focus on promoting public participation, strengthening civic space, anti-corruption policies, and promoting a more open and inclusive use of digital technologies to benefit people's lives. The Government of Korea and Maria Baron will be supported by the Steering Committee and incoming co-chairs, the Government of Italy and Aidan Eyakuze, Executive Director of Twaweza.
The Open Government Partnership is gearing up to commemorate its tenth anniversary in 2021. In 2011, government leaders and civil society advocates came together to create a unique partnership—one that combines these powerful forces to promote accountable, responsive and inclusive governance.
Seventy-eight countries and a growing number of local governments—representing more than two billion people—along with thousands of civil society organizations are members of the Open Government Partnership (OGP).
***
For questions or to set up interviews please contact commsteam@opengovpartnership.org.