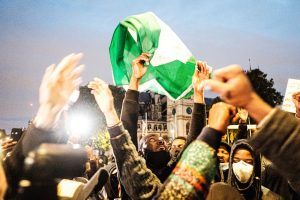 Defending Civic Space: How OGP Can Step Up
There is a major opportunity in 2021 to advance civic space reforms in OGP that go to the heart of some of the democratic backsliding the world has seen in recent years, and to showcase them at the 10th anniversary Global Summit in December of 2021.
En 2021, tenemos la gran oportunidad de impulsar las reformas del espacio cívico como parte del proceso de OGP y así atender la caída democrática que el mundo ha registrado en los últimos años. Podemos exponer estas reformas durante la Cumbre Global de OGP en diciembre de 2021.