---
Overview
The legal right to request information (RTI) can lead to more open, accountable, and participatory government. OGP members are required to have laws enabling fair access to information. Through OGP, the effectiveness of these laws can be improved by removing additional barriers to information and creating platforms to report on fraud or corruption. 
OGP members are also expanding the frontiers of RTI by empowering citizens to use information to participate and shape policies, services and budgets. This has been particularly effective at the local level where governments are closest to their citizens.  
A country's commitment to pro-actively provide high-value information is at the heart of open government.
---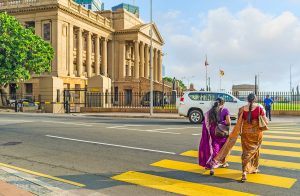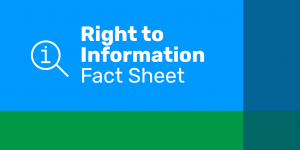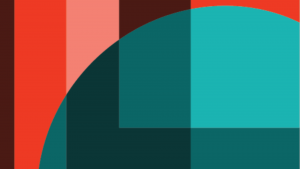 A New Platform for Participation
Nine out of ten Italian businesses believe bribery is widespread. Reformers are hoping transparency and public participation can help turn this around.
---
Recommendations
Implement RTI laws and train officials on records management and information provisioning.

Sri Lanka

created a robust right to information infrastructure that included mass trainings for public servants.

Publish and share government information disaggregated across agency and level of government proactively. Liberia

publishes information on land ownership and has passed a formal Lands Rights Act. 

Create more opportunities for citizens to use information, monitor systems and provide feedback. Croatia

successfully amended its Act on the Right of Access to Information to include a legal obligation to consult with the public about new legislation and enforce a directive on the re-use of public sector information.
---
OGP Global Report Data
The data below is drawn from the 2019 OGP Global Report. You can view and learn more about the report here.
These are members making OGP commitments to improve their performance in the respective policy area. As members that have demonstrated political commitment through OGP, the next step is ensuring that implemented commitments have maximal impact.
Key
Indicates that member has a starred commitment in this policy area.
---
Commitments
The Enactment and Implementation of the RTI Act

LK0022, 2016, Anti-Corruption Institutions

Enhance Right to Information

KE0017, 2016, Capacity Building

AIP Law and Principles of Open Government

PY0025, 2016, Capacity Building

Right of Access to Public Information

UY0083, 2016, Capacity Building

Ammendments to FOIA

US0066, 2015, Open Data

Access to Information for People with Disabilities

CO0033, 2015, Capacity Building

Right to Access Information Law

SL0010, 2014, Capacity Building

To Enact a Freedom of Information Act by December 2014.

TZ0026, 2014, Legislation & Regulation

Strengthening Environmental Democracy

CL0031, 2014, Environment and Climate

Draft Law on Open Data

UA0038, 2014, Legislation & Regulation

Supervisory Mechanism for the Right to Information

UA0039, 2014, Legislation & Regulation

Public Administration Website Harmonization and Amendments to the Law on Free Access to Information of Public Importance

RS0009, 2014, E-Government

Publish Information on Public Finances

HN0009, 2012, Fiscal Transparency

Improving the Legislative Framework for Exercising the Right of Access to Information: Amend the Act on the Right of Access to Information

HR0005, 2012, Legislation & Regulation

Bill on Access to Public Information

CO0009, 2012, Legislation & Regulation

Draft the Law on Public Sector Information Reuse

MD0011, 2012, Right to Information

Law on Transparency, Access to Public Information and Good Governance

ES0001, 2012, E-Government

Opening and Response Information Offices

SV0001, 2012, Capacity Building

Opening Office Departmental Information and Response

SV0002, 2012, Capacity Building

e-Access and Expansion

NO0056, 2019, Civic Space

Increase Use of RTI

LK0026, 2019, E-Government

Transparency

IT0058, 2019, E-Government

Gender-Based Violence Open Data

UY0103, 2018, E-Government

Access to Information Law

UY0108, 2018, Legislation & Regulation

Gender Perspective to Access to Information

UY0109, 2018, Capacity Building

Open Municipalities

UY0114, 2018, Capacity Building

Awareness-Raising About Access to Information Rights

MK0121, 2018, Capacity Building

Regional Open Data Initiatives

MK0131, 2018, Open Data

Parliamentary TV Channel

MK0141, 2018, E-Government

Accountability Portals

HN0060, 2018, Capacity Building

Access to Municipal Information

HN0061, 2018, Capacity Building

Implementing Right to Information

HR0026, 2018, Capacity Building

Access to Information

CA0070, 2018, Capacity Building

ATI Awareness Raising

MO0001, 2018, Capacity Building

Training Information Officers

MO0002, 2018, Capacity Building

Open Data

MO0004, 2018, Capacity Building

Access to Administrative and Environmental Information

PT0007, 2018, E-Government

Right to Information

TN0036, 2018, Capacity Building

Open Government Standard and Dashboard

NL0036, 2018, E-Government

National Electronic System/ATI implementation

BR0110, 2018, E-Government

Legislation on Access to Information

PNG0001, 2018, Legislation & Regulation

Access to Information Law

JO0063, 2018, Capacity Building

Inter-Agency Information Sharing

PNG0002, 2018, Capacity Building

Official Information

NZ0018, 2018, Legislation & Regulation

Implement Right to Information

KAD0004, 2018, Legislation & Regulation

Improving proactive transparency – Information Booklet

RS0038, 2018, E-Government

Access to Information Law

RS0039, 2018, Capacity Building

Access to Information

COT0001, 2018, Capacity Building

Access to State and Municipal Authorities

KG0011, 2018, Legislation & Regulation

Access to Information

AU0020, 2018, OGP

Strengthening Anti-Corruption Mechanisms of Transparency and Results Evidencing National and International Level

GT0098, 2018, Anti-Corruption Institutions

Strengthen the Information Mechanism in 60 Governmental Agencies

AF0011, 2017, Capacity Building

Transparency Criteria

IL0029, 2017, Public Participation

Publication of Information Legislative Amendments

IL0030, 2017, Legislation & Regulation

Freedom of Information (FOI) Act

LR0029, 2017, Capacity Building

Improving Local Budget Transparency

BOJ0003, 2017, E-Government

Enhanced Open Procurement Contract Data

BOJ0004, 2017, Fiscal Transparency

Right to Information

GH0025, 2017, Legislation & Regulation

Access to Information Legislation

PH0049, 2017, Capacity Building

Access to Information on Incorporated Public Services

FI0025, 2017, Fiscal Transparency

Access to Information Knowledge in the Public Administration

FI0026, 2017, Capacity Building

Expanding Ecosystem of Access to Information in the Municipalities

AR0074, 2017, Capacity Building

FOIA Compliance for Annual Reporting

NG0010, 2017, Capacity Building

FOIA Compliance for Disclosure

NG0011, 2017, E-Government

Virtual Window of Public Administration

BF0009, 2017, Capacity Building

Right of Access to Public Information and to Administrative Documents

BF0010, 2017, Legislation & Regulation

Transparency Portal and the Right of Access

ES0032, 2017, Capacity Building

Regulations for the Transparency Law

ES0036, 2017, E-Government

Improvement and Facilitation of the Access to Information

MK0094, 2016, Capacity Building

Ensuring the Acquisition of Information

AZ0039, 2016, Capacity Building

Install a Virtual Single Window for Public Service Request and Receipt in Order to Facilitate Access to Public Information

CI0008, 2016, E-Government

Promote Access to Public Information Act

CI0011, 2016, Legislation & Regulation

Proactive Disclosure

LK0023, 2016, Legislation & Regulation

Enhance Access to Information

CA0042, 2016, Legislation & Regulation

Natural Resource Transparency

UK0064, 2016, Extractive Industries

Transparency Defenders

SV0079, 2016, Capacity Building

Application Law of Transparency and Access to Public Information

HN0048, 2016, Public Participation

Transparency in Civil Service

HN0049, 2016, Open Contracting and Procurement

Transparency in Municipalities

HN0050, 2016, Fiscal Transparency

Monitoring Public Spending.

HN0051, 2016, Fiscal Transparency

Revising Freedom of Information Act Code of Practice

UK0070, 2016, Open Contracting and Procurement

Shopping Open.

HN0052, 2016, E-Government

Information Educational Center.

HN0053, 2016, E-Government

Monitoring Health Sector

HN0054, 2016, E-Government

FOIA: Implementation and Monitoring

IT0029, 2016, Capacity Building

Better Use of Data Assets

UK0073, 2016, Capacity Building

Monitoring Water and Sanitation Services

HN0055, 2016, Environment and Climate

Improvement of Database/Portal with Coordinators' Data of the Right to Information and Transparency Programs

AL0044, 2016, E-Government

Freedom of Information

MW0001, 2016, Human Rights

National Integrity System

MW0003, 2016, Anti-Corruption Institutions

Energy Sector Watch: Transparent, Accessible and Participatory

CL0032, 2016, E-Government

Strengthening Environmental Democracy

CL0033, 2016, Environment and Climate

Codelco Transparency Website

CL0035, 2016, E-Government

National Open Data Agenda

NL0019, 2016, Capacity Building

Modernizing the Regulatory Framework to Enforce The Right To Access to Information

TN0022, 2016, Capacity Building

Releasing Ministerial Research Reports

NL0022, 2016, Health

Detailed Open Spending Data

NL0023, 2016, Fiscal Transparency

Open Local Authority Decision-Making

NL0024, 2016, Open Data

Access to Information Policy in the Federal Government – Promptness and Effectiveness to Information Requests

BR0086, 2016, Capacity Building

Easier Freedom of Information Requests

NL0026, 2016, Capacity Building

Access to Information Policy in the Federal Government – Requesters' Personal Information Safeguard

BR0087, 2016, Legislation & Regulation

Open Government Expertise Centre (LEOO)

NL0027, 2016, Capacity Building

Open Data and Information Governance in Health

BR0090, 2016, E-Government

Strengthen the Legislative Framework Governing Access to Information

JO0048, 2016, Legislation & Regulation

Improving Official Information Practices

NZ0006, 2016, Capacity Building

Digitalize administrative processes

IT0069, 2016, E-Government

Improving the Legal Framework and Practices Regarding Access to Public Interest Information

RO0030, 2016, Capacity Building

Principles of Open Government

PY0026, 2016, E-Government

Organization Information Disclosure Online

KR0022, 2016, E-Government

Information in Original Form

KR0023, 2016, Capacity Building

Municipal Transparency

DO0037, 2016, E-Government

Enhancing the Scope of Available Public Information and Extensive Electronization of the Information Provision Processes

BG0051, 2016, E-Government

Public Procurement Processes Municipal Publication

DO0038, 2016, Capacity Building

RTI Act Implementation Trainings for Administrative Officials

BG0052, 2016, Capacity Building

Monitor the Presidential Commitments

DO0039, 2016, E-Government

Maintaining Public Electronic Registers on Gambling

BG0053, 2016, Capacity Building

Citizens Budget

DO0040, 2016, Capacity Building

Publish the Annual Priorities of the National Revenue Agency

BG0054, 2016, E-Government

Evaluation and Monitoring the Sub-Portals Transparency

DO0041, 2016, E-Government

Training Public Access to Information and Institutional Archives

GT0063, 2016, Capacity Building

Analysis/Research Publication for Information Exchange

BG0055, 2016, E-Government

Virtual School Transparency

DO0042, 2016, Capacity Building

Train Educational Population in Access to Public Information

GT0064, 2016, Capacity Building

Register of Regulatory and Supervisory Agencies Whose Officials Are Appointed by Parliament

BG0056, 2016, E-Government

Culture of Transparency

DO0043, 2016, Capacity Building

Evaluation of Practice Public Access to Information

GT0065, 2016, Capacity Building

National Institute for Immovable Cultural Heritage Information System and e-Services

BG0057, 2016, E-Government

Installing a Multisectorial Table to Discuss, Prepare and Submit Bill to Strengthen the Right of Access to Public Information, Files Institutional and Regulatory Institution.

GT0066, 2016, Capacity Building

Information Management and Access Laws

AU0008, 2016, Capacity Building

Freedom of Information

AU0009, 2016, Capacity Building

Design Single Platform for Public Information Requests

GT0071, 2016, E-Government

GIS Applications for the Register of Protected Areas in Bulgaria

BG0075, 2016, E-Government

Introduce Modern Document Management Procedures

IE0043, 2016, Legislation & Regulation

Amendments to the Law on Free Access to Information of Public Importance

RS0020, 2016, Legislation & Regulation

Development of the Freedom of Information Law

GE0048, 2016, Legislation & Regulation

Contracting Between the Government and Private Sector

IL0016, 2015, Open Contracting and Procurement

Amending the Law of Transparency and Access to Public Information

PE0049, 2015, Capacity Building

Training on Transparency and Access to Public Information

PE0051, 2015, Capacity Building

RTI

GH0015, 2015, Right to Information

Public Access to Information

MT0011, 2015, E-Government

Social Dialogue

MT0012, 2015, Capacity Building

FOI Training in Public Administration Organizations

HU0009, 2015, Capacity Building

Law on ATI

PH0029, 2015, Right to Information

Open University

AR0024, 2015, Capacity Building

Pilot Platform Public Nformation

AR0029, 2015, Capacity Building

Find Panama

PA0023, 2015, Capacity Building

Technical Assistance to Support and Education Secretariats Country

CO0038, 2015, Capacity Building

Environmental Information System

CO0039, 2015, E-Government

Better Land Management

CO0047, 2015, Anti-Corruption Institutions

Social Map

CO0048, 2015, E-Government

Open Data Policy

CR0024, 2015, Capacity Building

Decree on Transparency and Access to Public Information

CR0025, 2015, Capacity Building

Draft Law on Access to Public Information

CR0026, 2015, Legislation & Regulation

Profile Directory Information of Public Institutions

CR0027, 2015, E-Government

Model Document Management and File Management

CR0028, 2015, E-Government

Law Enforcement Excessive Paperwork 8220

CR0029, 2015, Legislation & Regulation

Transparent Selection of Civil Servants

CR0035, 2015, E-Government

Transparent Management Processes Infrastructure Projects

CR0036, 2015, Anti-Corruption Institutions

Popularize Freedom of Information (Foi) Law

LR0008, 2015, Capacity Building

Review of the Governmental Freedom of Information Unit's Authority

IL0014, 2015, Capacity Building

Web for FOI

IL0015, 2015, Right to Information

Strengthen Ethics and Transparency Issues in the Curriculum for Primary and High School

SV0066, 2014, Capacity Building

Public Information Quality for Everyone

HN0033, 2014, Right to Information

Open Information Core Commitment

CA0040, 2014, Right to Information

TransPArenti+1

IT0019, 2014, Anti-Corruption Institutions

Strengthening Citizen Participation in the System of Public Safety

HN0046, 2014, Human Rights

Right to Access Information Legislative Framework

HR0010, 2014, Legislation & Regulation

Improving the Implementation of the Right of Access to Information Act

HR0011, 2014, Capacity Building

Streamline the Free Access to Information System

CZ0012, 2014, Legislation & Regulation

Review of the Legal Framework of Personal Data Protection and Ensuring Conformity with Article 24 of Tunisian Constitution

TN0004, 2014, Human Rights

Law on Access to Public Information

PY0016, 2014, Judiciary

Transparency and Access to Public Information Projects Emblematic

PY0019, 2014, E-Government

Implementation of the School of Transparency.

GT0033, 2014, Anti-Corruption Institutions

Knowledge and Capacity Building of Public Servants in the Freedom of Information and Anticorruption Field

AM0025, 2014, Capacity Building

Improve Levels of Transparency and Access to Information

GT0037, 2014, Right to Information

Establishing Rules on Processing Official Information

UA0035, 2014, E-Government

Enhancing Information Disclosure

KR0019, 2014, Public Participation

Improvements to Access to Public Information Act

BG0035, 2014, Legislation & Regulation

Unique Portal Application for Access to Public Information

DO0026, 2014, E-Government

Administrative Services Portal

UA0047, 2014, E-Government

Promotion and Dissemination of the Right of Access to Public Information

UY0027, 2014, Capacity Building

E-Access: National System Requirements for Access to Public Information

UY0028, 2014, E-Government

E-Government and Improvements in the Quality of Public Services

GT0055, 2014, E-Government

Responses to Requests for Access to Public Information

UY0029, 2014, Right to Information

Further Legislation to Ensure the Right of Access to Public Information

GT0059, 2014, Legislation & Regulation

Strengthening Freedom of Information - Implement the Code of Practice for Freedom of Information (FOI).

IE0012, 2014, Legislation & Regulation

Reform of FOI

IE0013, 2014, Capacity Building

Develop and Deliver Access to Environmental Information (AIE) Training Module for Public Officials

IE0017, 2014, Capacity Building

New Web Portal for the Ministry of Economy and Finance

UY0049, 2014, Capacity Building

Freedom of Information Act (FOIA) Draft

GE0020, 2014, Legislation & Regulation

Raising Public Awareness About the Right to Free Access to Public Information Through the Created and Conducted Media Presentations and Educational Campaign

MK0053, 2014, Capacity Building

Transparency Portal

ES0014, 2014, E-Government

Monitor and Ensure Implementation of Information Transparency and Information Access Right Act by Establishing National Information Transparency Committee and Creating Structure of Information Commissary.

MN0001, 2014, Legislation & Regulation

Archives and Records Management Act

SL0002, 2014, E-Government

Booking Guidelines for Public Information

SV0039, 2013, Capacity Building

Improving the Quality of Web Portals Institutions

SV0040, 2013, E-Government

Law on Access to Public Information for the Blind

SV0048, 2013, Capacity Building

Access to Information from Private Companies That Manage Public Funds

SV0049, 2013, Private Sector

Catalog of Priority Infrastructure Projects

SV0054, 2013, Infrastructure & Transport

Right to Information

GH0003, 2013, Capacity Building