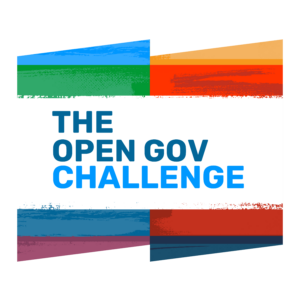 All around the world, we're facing a host of crises. We're emerging from a global health pandemic. We're confronting immense economic challenges, inequity, geopolitical shifts, and a growing climate crisis. And we cannot ignore the layers of complexity new technology adds to all of this.
But it's through these hard times that we see the power and potential of democracy and open governance. We know that when government and civil society work together, we see more ambitious and impactful reforms transform our communities.
We need the open government community to rise up. It's our time to meet the moment. That's why we're launching the Open Gov Challenge.
The Challenge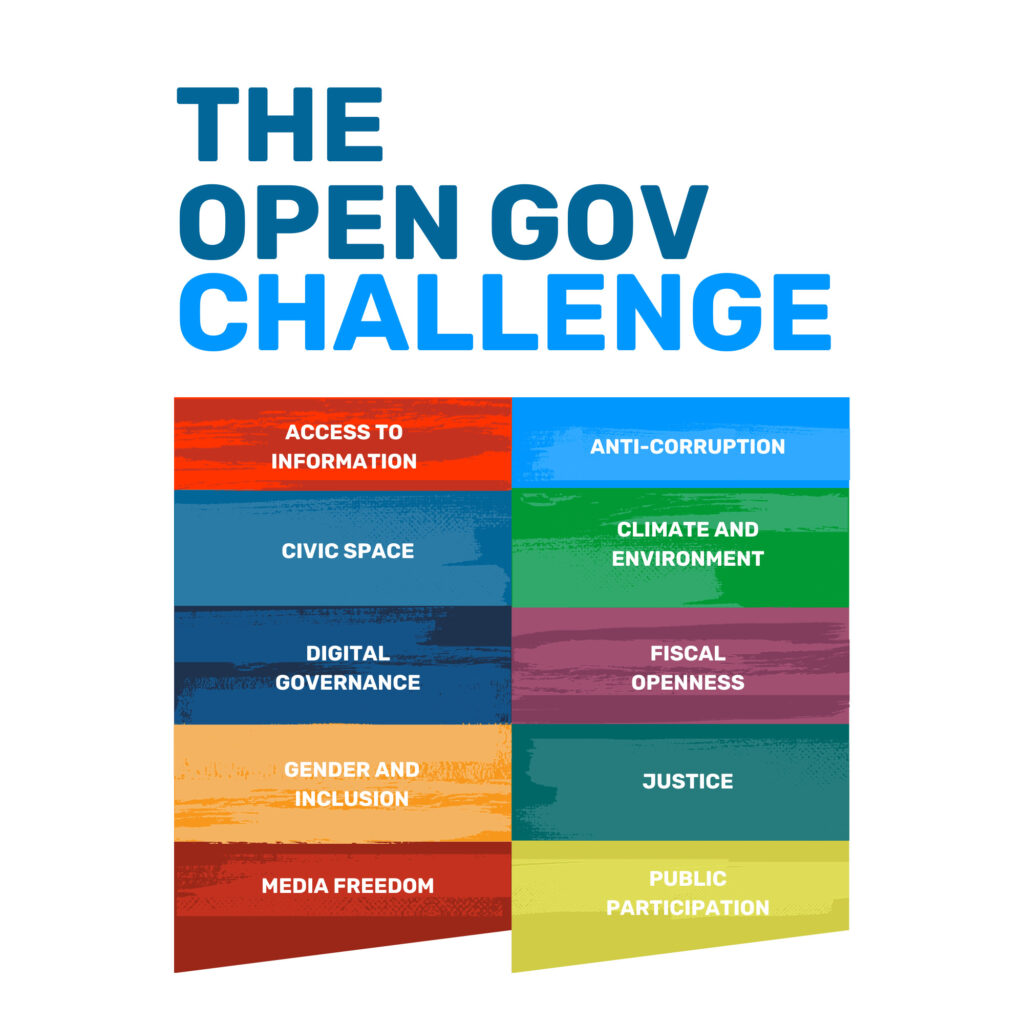 The OGP Steering Committee and Support Unit are calling on the OGP community to channel their ideas and energy into lasting policy change to tackle current and future challenges.
Through OGP's 2023-2028 strategy, the open government community identified open gov areas that can strengthen our democracies and improve our communities including:
Over the next five years, all members of the Partnership should aim to raise the ambition of reforms in these areas. Importantly, we hope all local and national members will participate and demonstrate relevant progress in as many of the the areas of the Challenge through their OGP action plans or beyond.
The most ambitious reformers may be recognized regularly in international fora, featured in inspirational stories, and can share their progress across the OGP community.
Resources
Not sure where to start? We've built the Open Gov Guide as your go-to spot for the resources you need to rise and meet the Challenge. Discover model reforms, examples from across the Partnership, stories, and guidance on all the Challenge topics.
You can also use this PowerPoint presentation (available in English, Spanish, and French) to spread the word about the Challenge and get your government to join hundreds of reformers who are taking action to meet the moment.
Join Us!
Join hundreds of reformers around the world – in government and civil society – who are working to make their communities stronger, more open, participatory, inclusive, and accountable. Let us meet the moment and take on the Open Gov Challenge!
Challenge 1: Access to Information

Improve effectiveness of access to information legal frameworks.
Challenge 2: Anti corruption

Develop or strengthen a whole-of-government anti-corruption strategy or roadmap.
Challenge 3: Civic space
Strengthen enabling environment and spaces for civil society and civic action
Challenge 4: Climate and environment

Use open government to strengthen implementation of strategies or agreements on climate and environment.
Challenge 5: Digital governance

Strengthen transparency and public oversight of AI and data protection frameworks.
Challenge 6: Fiscal openness

Advance public oversight and inclusion reforms across the budget and spending cycle.
Challenge 7: Gender

Adopt open government reforms to promote the full participation of women politically, socially and economically.
Challenge 8: Justice

Advance people-centered justice reforms.
Challenge 9: Media freedom

Develop or reinforce legal frameworks that protect the rights of journalists and independent media.
Challenge 10: Public participation

Mainstream or embed fit-for-purpose, high quality and inclusive public participation practices across key government sectors, processes, and institutions.