Democracy and Development, Thinking Forward
"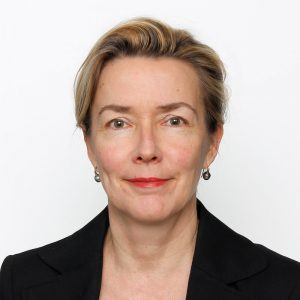 Elina Kalkku

Gender equality is a cost-efficient way to promote sustainable development and democracy.
The European Union (EU) together with its member states provides more than half of the official development assistance globally. Democracy, rule of law, and human rights are at the very heart of the development policy strategy laid out by the European Consensus on Development. The EU's work to strengthen democracy enjoys widespread support among EU citizens – 73% of them believe that the EU should do more in this regard. 
Democratic development, openness, and human rights are stagnating globally, with progress in some countries and deterioration in others. Half of those who are on the move today as refugees or migrants leave authoritarian countries. The majority try to head towards liberal democracies with better levels of well-being. In our modern and united world, people share similar dreams: They want to live in peace, learn, earn a living for their families, and contribute to their societies in a meaningful way. They want to have a say in the decisions that affect their lives.
How can the EU contribute to democracy and to resilient societies in a meaningful, sustainable, and constructive way?
Firstly, the EU and its members should lead by example. We need to get our own house in order. Even when this is the case, democratic decision-making will not always bring about quick fixes to complicated problems. It may look messy, especially when profiled by social media or news outlets keen to entertain. However, in strong democracies, state institutions serve as cornerstones for stability and for corrective measures, when needed.
There is plenty of hard evidence on how democracy and openness foster peace and internal stability. Through democratic processes, people have a channel to express their grievances and influence the manner in which their problems are solved. Promoting local and regional democracy deserves more attention. The UN and the World Bank joint report on "Pathways to Peace" underlines the central role of local and regional democracy in fostering peace and stability.    
Another area where European experiences may help others is on the peaceful change of power after elections and the sharing of power in coalition governments. This can serve as well-meaning advice even if it is not always welcome. The Nordic Countries are among those who have tested coalitions for a long time. They all were originally poor. Finland was once a fragile and deeply divided country. At one point, a few wise politicians on both sides of the divide realised that the nation would not survive if power was not shared and the sense of inclusiveness among people strengthened. Finland's current international record, be it in economic competitiveness, stability, education, or happiness, speaks for itself.
Secondly, supporting democracy is not only about what we do, but also how we do it. Promoting democracy often requires strategic patience. The expression of the will of people in each country is key.  The EU's external action and development policy can play a supportive role, but the EU must act efficiently and in a timely manner. In non-democratic countries, many have considered options on how to proceed towards more openness and change in an orderly manner. Collapse is not usually a desirable option, but reversing earlier development may also be a dangerous choice in our modern and integrated world. It does not create stability over the long term.
Thirdly, the EU already has excellent policies and instruments available today. Action should cross the different silos between development cooperation and other policy areas. Specific to development funding, about 13% goes to support government and civil society. EU delegations conduct regular political dialogue with partner governments whereby democratic values and principles are addressed. Support is given to the government's capacity to deliver, to democratic actors, as well as to democratic practices. Providing support for good governance, openness, and anti-corruption is essential. Election observation is an EU trademark.
The old saying "you cannot eat democracy" is also true. Democracy will function well only when jobs and livelihoods are available. Education and the role of a fact-based and free media are equally important. During elections, people need to be able to assess candidates so as to make rational choices. Politics and entertainment should not become one and the same anywhere.
In rare cases, the EU and its members need to be ready to use an unpleasant tool and ask the question: can tax-payers' money be disbursed to support a government that turns a country in a negative direction with its own deliberate decisions?
Fourth, in times of Agenda 2030 and the Sustainable Development Goals, Europe has a special role to ensure that "no one is left behind". Deep divisions, inequality, and resentment undermine democracy both in Europe and around the world. Gender equality is a cost-efficient way to promote sustainable development and democracy. In humanitarian crises, the most vulnerable are the most in need. There are more people on the move now than in the aftermath of the Second World War – and a significant number are forced to flee their homes within the developing world. Women, children, and people with disabilities deserve extra attention. This approach goes to the very core of the values which the EU represents.  
To sum up, it is time to upgrade the EU development policy. The next EU development cooperation programming phase provides an important opportunity to safeguard democracy, human rights, and rule of law.  
Related Content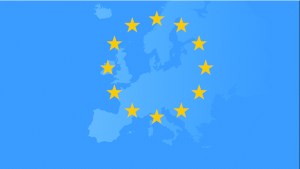 Do We Trust Democracy? A Future Agenda for Europe
The European election of 2019 asked voters to choose between more or less Europe, between inclusion and diversity or exclusion and nationalism, and between societies that are more open or…