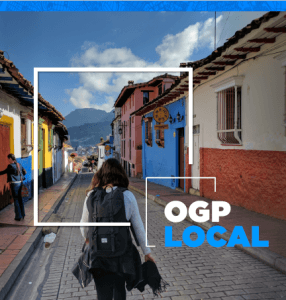 WHY LOCAL?
Local governments are closest to their citizens, resulting in innovative and
ambitious open government reforms. Whether a state, prefecture or municipality,
local government is in charge of delivering essential public services.
That's why OGP Local was launched in 2016, building partnerships between local
governments and civil society organizations to make governments more open,
inclusive, participatory and accountable to their citizens.
The Independent Reporting Mechanism (IRM)The Independent Reporting Mechanism (IRM) is OGP's accountability arm and the main means of tracking progress in participating countries. The IRM provides independent, evidence-based, and objective ... analysis has found that local
commitments are, on average, significantly more likely to be ambitious and
achieve stronger early resultsEarly results refer to concrete changes in government practice related to transparency, citizen participation, and/or public accountability as a result of a commitment's implementation. OGP's Inde... than commitments made by national governments.
Prominent policy areas are participatory policymaking, participatory budgeting,
and infrastructure monitoring.
The OGP process provides a unique space to explore local solutions for global
challenges. For example, many OGP Local members use their action plans
to localize, advance and implement global efforts like the UN Sustainable
Development Goals.