OGP Multi-Donor Trust Fund: Early Reflections from the First Round of Co-Creation Awards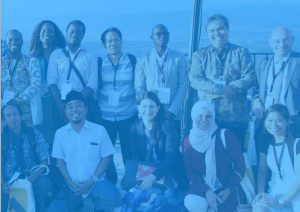 In 2018, the OGP Multi-Donor Trust Fund piloted the first round of co-creation awards consisting of financial support, technical assistance and structured learning opportunities to country and local participants developing action plans. Civil society organizations (CSOs) from five national and four local OGP members were selected through a competitive proposal process to work together with their Multistakeholder Forums (MSFs) and government counterparts. The goal of these awards was to improve the quality of the OGP co-creation process, raise awareness and broaden ownership, and enhance the ambition of commitments in their action plan.
This report looks at some early reflections based on reporting from CSOs during this period, as well as the experience of the OGP Support Unit, featuring highlights and lessons that can inform future support to OGP members. The report will be updated later in 2019 when a fuller picture emerges from each of the OGP members involved, including the Independent Reporting Mechanism (IRM) assessments of the quality of co-creation processes and ambition of action plans.