OGP Global Summit 2019: Ottawa, Canada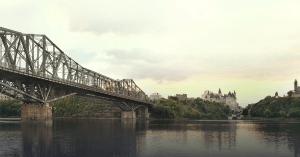 As lead co-chair of the Open Government Partnership (OGP), the Government of Canada will host the 6th Global Summit in Ottawa, Canada from May 29-31st, 2019.
The Summit will bring together the 79 member countries and 20 local governments of OGP along with thousands. It will also bring together participants from regional governments, civil society groups, multilateral organizations, academia, and beyond. The goal of the Summit is to share knowledge and together create solutions for more open and transparent governments around the globe.
The OGP Summit will host reformers to discuss ways to leverage open government initiatives and tools to build stronger, more accountable, and responsive democracies; driving home an ambitious agenda around the key themes of inclusion, participation, and the impact of open government.Co-created with governments and civil society organizations, the draft agenda for the Summit includes the titles, organizers, and key information of the sessions taking place on May 30-31.
In their roles as Chairs of the OGP Steering Committee, the Government of Canada and Nathaniel Heller from Results for Development call on OGP governments and civil society to view the Summit as an opportunity to deliver concrete actions addressing the summit's key themes and focal areas: gender and inclusion, civic space, and strengthening democratic governance in the digital age. You can find suggested action points in our
Please visit the 2019 OGP Global Summit website for information about the priorities, agenda, registration, and more. Visit OGP Summit 2019 Simple Agenda for top-level session information.
Contact summit@opengovpartnership.org with any questions.