Behavioral Change for a Successful Open Government Agenda in Jalisco, Mexico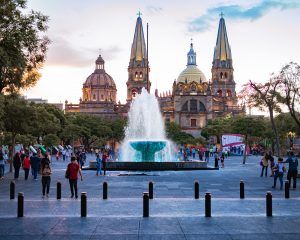 An open government action plan has two expectations: an institutionalized open government and the possibility of solving a social problem previously identified through a co-creation process with society. The objectives of implementing an action plan are to practice the open government principles throughout the process and the results obtained in terms of degrees of openness as well as the results in the promise that each commitment carries; not only because they contribute to building a more responsive government, but obtaining tangible, coherent and useful results determines if open government as a public management practice is in fact an effective alternative to be adopted at a greater scale. Successful experiences in processes and results are a motivational force for public servants to always act according to the open government principles, and for civil society practitioners to trust their government and continue participating in these processes. Following this line of thought, an open government action plan isn't just a tool to obtain specific results, but it is a spearhead to gradually introduce new management practices and modify attitudes and behaviors in public servants towards a more open public administration, and eventually, a transformation of government structures. 
As the state of Jalisco, Mexico implements its second OGP action plan, it's worth taking a look at the lessons and outcomes from the previous action plan. Jalisco  implemented  its first action plan as part of OGP's subnational pilot program from 2016 to 2018. An external evaluation of this process was commissioned in 2018 to shed a light on the state of the commitments and what open government achieved, since the Local Technical Secretariat's dashboard reported results that, according to participants, did not reflect the reality of what was accomplished or the experience they had throughout the process. Considering that the Secretariat's accountability process focused on accomplishing activities that were agreed upon in work plans, the results of compliance were seen as positive. However, and despite the high percentage of compliance, the commitments did not produce the expected results in terms of a bigger open government approach or implementing the proposed solution to the problem that each commitment was designed to solve. In this scenario, where an action plan does not achieve results but is assessed by implementers as having completed 96% of the goals and activities, the risk of rewarding attitudes and behaviors that are not conducive to a correct practice are often to the detriment of open government as a public management alternative. 
Parting from the premise that results obtained by commitments contribute to lay the foundation of a successful experience with open government, and this in turn favors a greater adoption of these principles in public administrations, then this action plan fell short of this objective, since the focus of implementation was not in achieving results nor being closer to open government. This is evident from the design of the commitments and their measurable goals, which focus more on procedure, and their milestones are not conducive to outputs or outcomes expected or gained. Furthermore, the expected outcomes are not clear and can only be inferred by the commitments' initial description.
Another important assumption in the open government agenda is that, as long as open government principles and outputs of the commitments are put into practice in the implementation process, then there will be a more open government. In this action plan, the misalignment with open government principles of some of the commitments is worth noticing. At least two commitments used technological platforms for gathering information for designing policies. Even if the needs exist and have to be addressed, neither the processes nor the outcomes are relevant to open government principles beyond them being a civil society request (which went unfulfilled). The opposite happened with an open contracting platform, which was designed according to international standards and participatory processes, but was never operational. It can be argued that the intention of opening the government is clear, however, there were no actions taken to realize this intention. The element of citizen participation occurred in that the project was a request from citizens that the government adopted and did not comply with the intention of the platform. This experience isn't ideal in generating positive attitudes towards open government principles, nor towards the viability of participatory processes.
There is only one commitment that, according to the external evaluation, reached its goal, delivered results and complies with open government principles. This commitment held co-creation sessions and accountability dynamics with the direct beneficiaries-turned-decision-makers throughout the entire design and implementation process. Out of the seven commitments of this action plan, this is the only one that fulfilled its objectives of opening government through dynamics aligned with the open government principles, thus creating an experience that will allow the development of positive attitudes towards open government. 
In interviews with government and civil society implementers, they reflect, in retrospect, how government entities were not always looking to achieve real transformation; on several occasions it didn't incentivize civil society to participate, or used the space to promote and socialize government projects. These negative attitudes towards what open government stands for were endorsed as adequate the moment the Secretariat classified commitments that didn't tend towards the expected results as completed, disincentivizing stakeholders to improve the processes or acknowledge and learn from these mistakes.
But not everything is negative: some public servants highlighted the benefits of knowing citizen perspectives and recognized the experience and knowledge they brought to the decision making processes. The Local Technical Secretarial was a platform that was always open to civil society, even when the follow-up processes were not always as such. The seed of openness to citizen participation is now sown and, in the future, more institutionalized forms and mechanisms should be sought to strengthen their position before government decision-makers and create clear rules regarding roles and empowerment of civil society. It would also be important to focus on the participation of the officials implementing the commitments in the decision-making process and in the Local Technical Secretariat, since more than a political or supervisory body, it is a space for co-creation and learning, where the direct experience of implementation could enrich the exercise and obtain better results. Likewise, it will create direct capacities in the officials, and therefore, it would be a first step for the institutionalization of open government principles and practices in the decision-making structure within the participating agencies.
In sum, an action plan should be designed with the intention of rebuilding dynamics, strengthening trust in government and institutionalizing best practices. Without this conscious intentionality between parties to create a new relationship, it will be difficult for the government to open and that this openness be institutionalized as a daily practice in government. If the first experience with open government doesn't provoke the necessary incentives and attitudes  through obtaining specific open government outputs, but also by showing clear progress towards the solution of the problems each commitment addresses, it will be an agenda that will barely transcend enough to transform public management practices.
Un plan de acción de gobierno abierto tiene dos expectativas conforme a lo que promueve: apertura gubernamental institucionalizada y un acercamiento a la solución de problemas sociales identificados a través de procesos de co-creación con la ciudadanía.  Los objetivos de la implementación de un plan de acción son poner en práctica los principios de gobierno abierto, los resultados alcanzados en grados de apertura gubernamental y el producto de cada uno de los compromisos; no sólo porque contribuyen a la construcción de un gobierno más responsivo, sino que la obtención de resultados tangibles, coherentes y útiles determina si esta manera de hacer gestión pública es una alternativa eficaz para ser adoptada a gran escala. Las experiencias exitosas en procesos y resultados sirven como fuerza motivacional a los funcionarios públicos para actuar siempre conforme a los principios de gobierno abierto en el ejercicio de sus funciones, y de los actores de sociedad civil de confiar en gobierno y seguir participando en estos ejercicios. De esta manera, un plan de acción de gobierno abierto no es solamente una herramienta para lograr resultados específicos, sino que es una punta de lanza para introducir nuevas prácticas de gestión y modificar los hábitos y actitudes de los servidores públicos hacia un ejercicio abierto de la administración pública, y así, transformar la estructura gubernamental.  
A manera que el estado de Jalisco, México está implementando su segundo plan de acción, es importante revisitar las lecciones y resultados del primer plan de acción que se implementó como parte del programa piloto subnacional de la Alianza para el Gobierno Abierto (OGP por sus siglas en inglés) durante 2016-2018. Se hizo una evaluación externa a este proceso en el 2018 con el objetivo de conocer el estado que guardan los compromisos de Jalisco, pues el proceso de rendición de cuentas del Secretariado Técnico Local a sentir de los participantes, no reflejó lo que se logró con los compromisos ni la experiencia que se tuvo durante el proceso.  Si bien el proceso de rendición de cuentas del propio Secretariado Técnico se enfocó en el cumplimiento de las actividades de los planes de trabajo, el resultado de cumplimiento es en sí favorable. Sin embargo, y a pesar del alto porcentaje de cumplimiento,  los compromisos no produjeron los resultados o productos esperados ni en términos de un acercamiento a un gobierno más abierto ni en la puesta en práctica de la solución propuesta a la problemática que cada compromiso abordó. En este escenario, donde un plan de acción no consigue resultados pero es calificado por los mismos implementadores con cerca de 96% de cumplimiento de metas y actividades, se corre el riesgo de premiar actitudes y comportamientos no conducentes a una práctica adecuada en detrimento de  gobierno abierto como una alternativa de cómo se debería ejercer la función pública. 
Si partimos de la premisa de que los resultados de los compromisos contribuyen a sentar las bases de una experiencia exitosa en gobierno abierto, y esto favorece una mayor adopción de los principios de gobierno abierto en la administración pública, entonces este plan de acción de gobierno abierto deja mucho que desear ya que el enfoque de la implementación no era alcanzar resultados ni acercarse más a un gobierno abierto. Esto es evidente en el diseño de los compromisos y sus objetivos medibles, los cuales se enfocan más en el procedimiento y sus hitos no conducen a los resultados esperados o adquiridos. Así mismo, los resultados esperados no eran claros y solo pueden ser inferidos por la descripción inicial de los compromisos.
Partiendo de otro supuesto importante de la agenda de gobierno abierto, que en la medida en que se ejerzan los principios de gobierno abierto en los procesos y como productos u objetivos de los compromisos, entonces se tendrá un gobierno más abierto. Dos compromisos utilizaron plataformas tecnológicas para recopilar información para diseñar las políticas. Aunque las necesidades existan y deban ser abordadas, ni el proceso ni los resultados son relevantes para los principios de gobierno abierto más allá de ser una petición de la sociedad civil (que no se cumplió). Lo contrario ocurrió con una plataforma de contratación abierta, la cual fue diseñada de acuerdo a estándares internacionales y procesos participativos, pero nunca fue operacional. Se puede argumentar que la intención de abrir el gobierno a través de esa plataforma es clara, sin embargo no existieron acciones conducentes a materializar esta intención. El elemento de participación ciudadana sucedió en que el proyecto fue una petición ciudadana que el gobierno adoptó, y no cumplió con la intención de la plataforma. Esta experiencia no es ideal para generar experiencias positivas con el ejercicio ni actitudes positivas hacia la viabilidad de procesos participativos. 
Sólo hay un compromiso que, según la evaluación externa, tiene un alto grado de cumplimiento con resultados demostrables y cumple con los principios de gobierno abierto. Este compromiso mantuvo procesos de co-creación, participación ciudadana y dinámicas de rendición de cuentas con los beneficiarios de manera permanente, desde el diseño hasta la implementación. De los siete compromisos del plan de acción, solamente éste cumplió con los objetivos del compromiso y de apertura gubernamental a través de dinámicas alineadas a los principios de gobierno abierto creando la experiencia que permitirá el desarrollo de actitudes positivas hacia gobierno abierto. 
En entrevistas con los implementadores de los compromisos tanto de gobierno como de sociedad civil describen, en retrospectiva, que el gobierno no siempre buscó una transformación real; en varios momentos no incentivó la participación ciudadana, o utilizaron el espacio para difundir o socializar los proyectos de gobierno. Estas actitudes negativas hacia gobierno abierto quedaron ratificadas como correctas en el momento en que el propio Secretariado Técnico Local calificó como cumplidos los compromisos que no alcanzaron los resultados o herramientas prometidos, creando desincentivos para  mejorar los procesos o reconocer y aprender de los errores.
Pero, no todo es negativo: algunos funcionarios públicos destacaron las bondades de conocer las perspectivas ciudadanas y de reconocer la experiencia y conocimiento que aportan a la toma de decisiones, y el Secretariado Técnico Local fue una plataforma abierta a la sociedad civil, aun cuando en el seguimiento específico a compromisos las experiencias hayan sido variadas. La semilla de la apertura a la participación ciudadana está sembrada y se deberán buscar formas y mecanismos más institucionalizados para fortalecer su posición ante tomadores de decisiones gubernamentales y crear reglas claras en cuanto a roles y empoderamiento de la sociedad civil. Asimismo, sería importante enfocarse también en la participación de los funcionarios implementadores de los compromisos en la mesas de toma de decisiones y en el Secretariado Técnico Local, pues más que un órgano político o de supervisión, es un espacio de co-creación y aprendizaje, donde la experiencia directa de implementación podría enriquecer el ejercicio y obtener mejores resultados. Asimismo, creará capacidades directas en los funcionarios, y por tanto, sería un primer paso para la institucionalización de principios y prácticas de gobierno abierto en la estructura de toma de decisiones dentro de las dependencias participantes. 
Un plan de acción debe diseñarse con la intención última de reconstruir dinámicas, fortalecer la confianza en el gobierno, e institucionalizar las buenas prácticas. Sin esta intencionalidad consciente entre las partes por crear una nueva relación es muy difícil que el gobierno se abra y que esa apertura se institucionalice como una práctica cotidiana en el gobierno. Si la primera experiencia de gobierno abierto no logra sembrar los incentivos y actitudes necesarios, a través de la obtención de resultados específicos en términos de gobierno abierto, pero también de la solución de las problemáticas planteadas al inicio, difícilmente será una agenda que pueda trascender lo suficiente para transformar las prácticas de gestión gubernamental.