Govtech Startups to Implement Open Government
The Open Government Partnership (OGP) works to promote the principles of innovation, collaboration, transparency and accountability as a new model of multi-sectoral, collaborative and accountable governance.
The OGP action plans, through which civil society and governments work to design and implement concrete public policy commitments, are key tools in this process. OGP has made significant strides to increase the level of ambition of these commitments, as the OGP Independent Reporting Mechanism (IRM) assesses governments on the development and implementation of OGP action plans.
A key aspect of the success of these programs is the quality of implementation, which is a critical stage in the public policy cycle. This will ensure that governments achieve good results on IRM reports.
The implementation of these action plans comes with important challenges compared to the design of these initiatives, because while the latter activity falls on specific actors in government and civil society, the implementation of each commitment is transferred to different areas and people within the government, diluting responsibilities and incentives to provide effort. These areas, in turn, need three factors to implement these actions successfully: i) High-level political commitment and understanding of the open government agenda, ii) technical and human resource capacities, and iii) financial resources.
In this context, the Govtech ecosystem presents an alternative to approach the implementation stage, building a new type of public-private alliances that involve the private sector and impact investors in the effective delivery of the open government agenda.
Govtech as an implementation mechanism
Since 2019, CAF (Development Bank of Latin America) has promoted Govtech as the ecosystem where governments and startups collaborate to use data intelligence, digital technologies and innovative methodologies to solve public problems.
To enable this new space, various governments develop programs to facilitate the work of their teams with govtech startups. These govtech programs are the ones that enable the implementation of public policies and value in the priority areas of open government, for example:
Uniting the Govtech and Open Government Agendas
For Open Government strategies, Govtech programs are by themselves a commitment to be included in the Action Plans, at the same time they allow finding agile, quality and low-cost solutions for the implementation of the Action Plans, and that triggers a policy of economic development focused on MSMEs with high added value.
To reach this vision, we propose three concrete actions for the short and medium terms:
Include Govtech commitments within the National Action Plans,
Promote dialogue between civil society and the private sector, to detonate a robust and participatory ecosystem, and
Link these types of commitments with financing schemes that allow a sustainable implementation of govtech and open government policies in the long term.
La Alianza para el Gobierno Abierto (OGP) trabaja para impulsar los principios de innovación, colaboración, transparencia y rendición de cuentas como un nuevo modelo de gobernanza multisectorial, colaborativo y corresponsable.
Los Planes de Acción Nacional, mediante los cuales sociedad civil y gobiernos trabajan para diseñar e implementar compromisos concretos de política pública, son herramientas clave en este proceso. OGP ha realizado importantes avances para incrementar el nivel de ambición de estos compromisos, al tiempo que el Mecanismo de Informes Independientes (IRM) de OGP evalúa 'a los gobiernos sobre el desarrollo e implementación de los planes de acción de OGP'.
Un aspecto clave del éxito de estos programas es la calidad de la implementación que es una etapa crítica del ciclo de políticas públicas. Esto asegurara que los gobiernos obtengan buenos resultados en los informes IRM.
La implementación de estos planes de acción representan importantes desafíos en comparación con el diseño de estas iniciativas ya que mientras esta última actividad recae en actores específicos en gobierno y sociedad civil, la implementación de cada compromiso la responsabilidad se  transfiere a diversas áreas y personas dentro del gobierno lo que diluye las responsabilidades e incentivos a proveer esfuerzo.  Estas áreas, a su vez, necesitan de tres factores para implementar estas acciones con éxito: i) Compromiso político de alto nivel y entendimiento de la agenda de apertura, ii) capacidades técnicas y de recursos humanos, y iii) recursos financieros.
En este contexto, el ecosistema Govtech presenta una alternativa para abordar la etapa de implementación, construyendo un nuevo tipo de alianzas público-privadas que involucran al sector privado e inversionistas de impacto en la entrega efectiva de las agendas de apertura.
Govtech como mecanismo de implementación
Desde 2019, CAF, banco de Desarrollo de América Latina, impulsa a Govtech como el ecosistema donde los gobiernos y startups colaboran para usar inteligencia de datos, tecnologías digitales y metodologías innovadoras para resolver problemas públicos.
Para habilitar este nuevo espacio, diversos gobiernos desarrollan programas para facilitar el trabajo de sus equipos con startups govtech. Estos programas Govtech, son los que habilitan la implementación de políticas públicas y valor en las áreas prioritarias de Gobierno Abierto, por ejemplo:
Uniendo las agendas de Govtech y Gobierno Abierto
Para las estrategias de Gobierno Abierto, los programas Govtech son por si mismos un compromiso a incluir en los Planes de Acción, al tiempo permiten encontrar soluciones ágiles, de calidad y bajo costo para la implementación de los Planes de Acción, y que detona una política de desarrollo económico enfocada en MiPyMEs de alto valor agregado.
Para avanzar hacia esta visión, se proponen tres acciones concretas para el corto y mediano plazo:
Incluir compromisos en materia Govtech dentro de los Planes de Acción Nacional,
Promover el diálogo entre sociedad civil y sector privado, para detonar un ecosistema robusto y participativo, y
Ligar este tipo de compromisos con esquemas de financiamiento que permitan una implementación sostenible de políticas govtech y de gobierno abierto en el largo plazo.
Related Content

Collecting Open Government Approaches to COVID-19
Collecting Open Government Approaches to COVID-19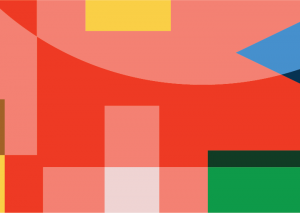 Empowering Civil Society for Better Control Over Digital Platforms
The internet has opened up new ways of thinking and empowering civil society to monitor governments, uncover corruption, overthrow dictators, and even strengthen democracy.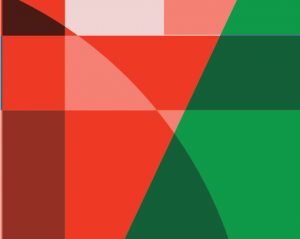 Regulatory Governance in the Open Government Partnership
When citizens understand and help to shape the rules that govern society, regulations are more effective, business environments are stronger, and levels of corruption are lower. This paper looks at…