Health of Democracy in Europe: Building Trust via Local Government
"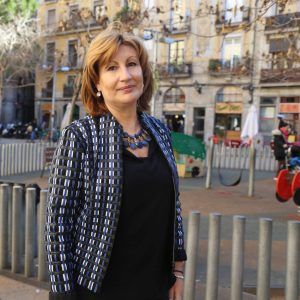 Emilia Saiz Carrancedo

Now more than ever, we must recognise local democracy as a central pillar of European democracy and consider the territorial network of municipalities as an asset to ensure a strengthened democratic space and re-establish trust in representative democracy.
Democracy is the best system of decision-making that exists in society. It has its faults, and we have to look at it critically. Democracy has made it back to the public agenda, and it must be renewed. Thinking local and community decision-making are key to reshaping our concept of democracy. Governments need to reshape democracy to leave no one and no place behind, to give people the feeling that they can decide their future and influence how they live. Governments need to not only talk about participation but also re-shaping models. We need to ask ourselves how we want to work, produce, and consume. This is a dialogue that can only take place in democratic societies.
The 2019 elections to the European Parliament take place at a crucial point when we are witnessing the rise of hate speech and growing conflicts throughout the world. At stake is the defence of democracy, European integration, our humanist tradition, and the rule of law.
There is a growing loss of public confidence in elections and democratic institutions, which has resulted in increasingly low abstention rates. The European Union's 2018 Eurobarometer of showed a fall in public confidence in the main national political institutions. However, the survey also found that despite a general climate of mistrust in public affairs, there is a high level of trust (over 50%) in locally-elected representatives. Mayors and councillors are the representatives closest to citizens. This makes the grassroots level ideal for participatory democracy: it ensures citizen participation in public affairs and decision-making and provides an excellent platform for the use of innovative practices and tools[1].
The Treaty of Lisbon recognises the local autonomy of European local authorities as a necessary criteria in achieving a more democratic and participatory Europe in a system of multi-level governance, elevating them to the category of essential future actors. This is why the European Union and the central governments must draw on this trust in local government to rekindle democracy. Now more than ever, we must recognise local democracy as a central pillar of European democracy and consider the territorial network of municipalities as an asset to ensure a strengthened democratic space and re-establish trust in representative democracy.
Against this backdrop, local and regional leaders are fighting to include more diverse voices in policy-making and develop policies that respect human rights, foster gender equality, and combat discrimination. Reinvigorating confidence in our institutions requires putting our youth at the centre of decision-making, collaborating across all spheres of government, and ensuring the full and active participation of women as agents of change.
Several local and regional governments have already adopted measures to promote participation, transparency, and accountability (e.g. neighbourhood assemblies in Barcelona and Paris Metropole meetings)[2] and build territories that innovate and co-create services, tools, and solutions together with their citizens. These actions are all battling the decrease in trust.
From this perspective, there are five fundamental elements that will further help in achieving the above objective: 1) strengthening local and regional government capacities on open government and designing legal and institutional frameworks that are accompanied by sufficient human, technical, and financial resources; 2) promoting governance models (such as multilevel, public-private) and legal frameworks that support decentralisation; 3) promoting the commitment and co-responsibility of both political actors and citizens; 4) fostering more democratic and transparent European and global governance by ensuring local and regional governments have both a strong voice and representation; and 5) strengthening and developing spaces for local government and community organisations to share, learn, and exchange.
Citizen confidence in the legitimacy of institutions is crucial, but it is equally crucial for public authorities to undertake political projects capable of connecting with society. A bold plan – such as the 2030 Agenda – that puts people at its centre of the political agenda is needed. This new global framework fundamentally reconceives the role of local and regional governments and recognises their importance in solving major democratic, environmental, economic, and, social challenges[3][4]
Along this vein, our constituency of local and regional governments in Europe – represented in the Council of European Municipalities and Regions (CEMR)[5] and in United Cities and Local Governments (UCLG)[6] –  is committed towards building a more democratic Europe from the bottom up by developing learning systems, technical capacity exchanges, and consultation mechanisms so as to develop joint priorities and support the work of the Community of Practice on Transparency and Open Government[7]. The values promoted by the 2030 Agenda and its complementarity with the Open Government agenda indicates that local and regional governments are key to making this a reality. We should uphold these values and see them as tools for the construction of a stable, sustainable, inclusive, peaceful, and democratic future for Europe.

[1] The Congress' contribution to the reflection on the future of the Council of Europe (Helsinki Ministerial Session 16-17 may), Report, CG36(2019)08prov, 18 March 2019. Avaliable at: https://search.coe.int/congress/pages/result_details.aspx?objectid=090000168093bfe1
[2] UCLG (2017). GOLD IV – Fourth Global Report on Decentralization and Local Democracy: Co-Creating The Urban Future: the Agenda Of Metropolises, Cities And Territories. Avaliable at: https://www.uclg.org/sites/default/files/goldiv_en.pdf
[3] UCLG and World Bank (2008). "Decentralization and local democracy in the world: first global report by United Cities and Local Governments". Barcelona.
[4] UCLG (2016). "Sustainable DEvelopment Goals: What local governments need to know". Barcelona.
[5] See http://http://www.ccre.org
[6] See http://www.uclg.org
[7] See http://opengov.uclg.org

Related Content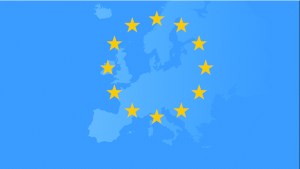 Do We Trust Democracy? A Future Agenda for Europe
The European election of 2019 asked voters to choose between more or less Europe, between inclusion and diversity or exclusion and nationalism, and between societies that are more open or…