The Secret to the Future of Open Gov? Civil Society
It is a striking assertion. "Civil society has always been a secret weapon of Ukraine," said Andrii Borovyk of TransparencyAccording to OGP's Articles of Governance, transparency occurs when "government-held information (including on activities and decisions) is open, comprehensive, timely, freely available to the pub... More International Ukraine. Andri was referring to the power of civil society in the midst of the ongoing war waged by Russia in Andrii's home country, but I think the same can be said of the civil society organizations around the world, past, present, and future. 
Times are tough. Many countries around the world have faced huge problems: conflict, social and economic disruption, a devastating pandemic. At the same time, unfortunately, assaults on civic space (on the basic freedoms of expression, association, and assembly) have been justified by the need to respond to these crises and to maintain law and order.
That civil society organizations are the secret and effective antidote in the struggle for shared dignity and prosperity for all is a truth hidden in plain sight. This truth is at the heart of the emerging impact of the Open Government PartnershipThe Open Government Partnership (OGP) is a multi-stakeholder initiative focused on improving government transparency, ensuring opportunities for citizen participation in public matters, and strengthen... More (OGP) on peoples' lives since its founding in 2011.
This is why I am excited about OGP's Strategy for the next five years. It shifts the entire Partnership towards becoming more political, more people-centered, and more inspiring. It offers the opportunity to consolidate a growing group of global reformers and to spread even further the norms of open, inclusive, and accountable governments that truly serve people rather than themselves.
Years of evidence tell us that when governments and civil society come together to co-create action plans with concrete, ambitious commitments that are independently assessed it leads to more open governments, better policies, and improvements in people's lives.
The fact that almost half of the OGP action plans completed in 2022 made a civic space commitment signals that more governments are responding to inputs from civil society organizations – although much more must be done to reverse the troubling trends we have seen in recent years. An independent academic analysis concluded that the "crucial impact of OGP has been the more intangible impacts of spreading new norms, empowering reformers inside & outside government, and forging new linkages and coalitions."
The new Strategy's ambitionAccording to OGP's Articles of Governance, OGP commitments should "stretch government practice beyond its current baseline with respect to key areas of open government." Ambition captures the po... is to take OGP from its current niche to becoming more mainstream. The global civil society community has plenty to be excited about in the new Strategy. Here are some highlights, in my view: 
It is a unique platform for civil society to hold governments to account. OGP is rare amongst global platforms where this can be done. For example, I used my opening remarks at the May 2015 OGP Africa Regional Meeting, co-hosted by the President of Tanzania and my organization, Twaweza, to criticize the then government's move to pass four laws that restricted civic space. The Cybercrimes Act passed, but two were withdrawn and one, the Access to Information Act, was substantially improved.

It provides a great opportunity for us to find and work with new political champions for the agenda and to expand our global movement to include mayors, governors, members of parliament, and senior officials. It recognizes that political leadership and commitment

OGP commitments are promises for reform co-created by governments and civil society and submitted as part of an action plan. Commitments typically include a description of the problem, concrete action...

must be complemented by the skill to lead transformational change. It focuses on building core open government leadership skills that will amplify our collective impact in driving change.
It also challenges civil society to sharpen the narrative. Since building political support for open government will be very hard if people do not buy into the agenda and demand change, we must make a strong, compelling case that builds public support for open government. And a powerful way to do this is to connect open government initiatives to tangible improvements in people's lives. As a Nigerian Minister put it, "we have to show that open government will put an extra chicken in the cooking pot."

Finally, the protection and expansion of civic space is a strategic goal for the entire Partnership. This confirms that none of the above is possible without protecting our fundamental freedoms of expression, association, and assembly. Connecting champions, incentivizing them to take inspiring action, and creating spaces for us to learn from and support each other may seem trivial compared to the challenges we face, but they will help expand the space for citizen action.
None of this will be easy. Good things rarely are. But they are well worth the effort that will be needed. This is a time for us to rally around, to attract new allies including young people with their powerful energy, ideas and enthusiasm, to now turn the bold ambition of the strategy into reality.
Related Content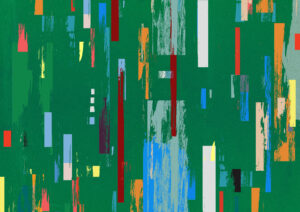 OGP Strategy
In its second decade, there is an opportunity for OGP to create a partnership that builds on lessons learned to date and positions open government as a central part of…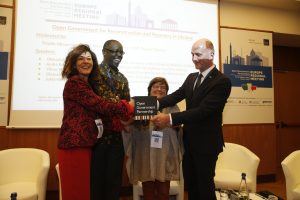 Challenges and Solutions
Launching the OGP 2023-2028 Strategy: A Letter From the OGP Co-Chairs
We are proud to be the current lead co-chairs of the Open Government Partnership (OGP) and are honored to launch OGP's Strategy 2023-2028. We would like to...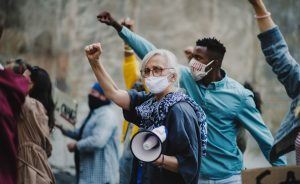 Challenges and Solutions
OGP Launches the Democratic Freedoms Learning Network