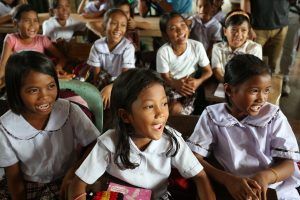 Featured Commitment: Basic Education Inputs Program
Read how the Philippines is working to improve education services through a participatory platform for monitoring and evaluating basic education data. This commitment is featured in the "What's in the 2019 Action Plans" publication.
Lea cómo Filipinas está trabajando para mejorar los servicios educativos a través de una plataforma participativa para monitorear y evaluar datos de educación básica. Este compromiso aparece en la publicación " Qué hay en los planes de acción de 2019".
Découvrez comment les Philippines s'efforcent d'améliorer les services éducatifs grâce à une plateforme participative pour suivre et évaluer les données de base sur l'éducation. Cet engagement est présenté dans la publication « Contenu des plans d'action 2019 ».