Creating OGP's Future Together: Phase 3 Report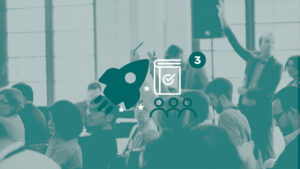 Check out the full Phase 2 Report here or in Google Docs here.
OGP announced the process to co-create a new strategy for the Partnership for the period of 2023-2028 in May 2022. Following a year of consultations, a draft strategy was published and made available for public comments and feedback between December 20, 2022 and February 15, 2023.
This report provides a summary of how the feedback received on this draft was taken into account in finalizing the strategy. The aim of the report is to analyze and reflect back to the OGP community what we've heard and how it shaped the final strategy while holding the Support UnitThe OGP Support Unit is a small, permanent group of staff that work closely with the Steering Committee and the Independent Reporting Mechanism to advance the goals of the Open Government Partnership.... accountable to
OGP's Co-creation and Participation Standards.
The report is based on the OGP Support Unit's analysis of the submissions received and subsequent decision-making processes of the OGP Steering CommitteeThe Steering Committee is OGP's executive decision-making body. Its role is to develop, promote and safeguard OGP's values, principles and interests; establish OGP's core ideas, policies, and ru....
More on the rationale and process for developing a new strategy and documentation on the process to date can be found here.
The final strategy will be publicly launched during Open Gov Week (May 8–12) in 2023. More
information on the launch and next steps will be posted on the OGP website and through our communications channels.