Embedding Citizen Participation in Government (Discussion Notes)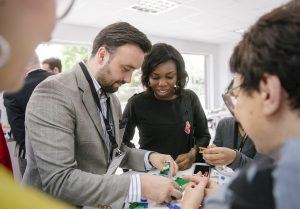 There has been a lot of understandable interest and excitement surrounding innovations in citizen participationAccording to OGP's Articles of Governance, citizen participation occurs when "governments seek to mobilize citizens to engage in public debate, provide input, and make contributions that lead to m... More in recent years. The growth of citizens' assemblies and deliberative forms of engagement, in particular, has caught the imagination of many people. But as we know, these innovations often count for little unless they become properly embedded within governments and part of the fabric of the organization. This task of shifting institutional cultures, processes and capacity to make citizen participation commonplace is difficult and un-glamourous, but it is essential to making participation and open government a reality.
Explore an overview of a recent discussion with government and civil society representatives in OGP on embedding citizen participation in government below.
Read a shortened version in our blog post here.