Five Tips For Weaving Citizen Participation Into The Fabric of Government
On 14th July 2022, OGP hosted a peer exchange workshop to share experiences and learn from efforts to embed citizen participationAccording to OGP's Articles of Governance, citizen participation occurs when "governments seek to mobilize citizens to engage in public debate, provide input, and make contributions that lead to m... More in government. The workshop was attended by government officials and civil society representatives from ten OGP members who have led efforts to embed citizen participation, as well as a number of international experts. 
In recent years, we've seen understandable interest and excitement surrounding innovations in citizen participation. The growth of citizens' assemblies and deliberative forms of engagement, in particular, has caught the imagination of many people. But these innovations often count for little unless they become properly embedded within governments. This task of shifting institutional cultures, processes, and capacity to make citizen participation commonplace is difficult and un-glamourous, but it is essential to making participation and open government a reality.
Many OGP members have made efforts to embed citizen participation in government over the years, and there's a lot that we can learn from and build upon. The countries represented at the workshop have tried a range of approaches, including creating toolkits and guidelines; establishing hubs and centres of good practice; developing common tools, methods and platforms; initiating training programmes; building engagement competencies into role descriptions; introducing citizen participation requirements into law; and requiring citizen participation reports to accompany new legislation to Parliament. We gathered a list of resources from participants at the workshop documenting some of these efforts.
The workshop explored the group's collective knowledge and experiences of embedding citizen participation and ways OGP can further support these efforts. Here are five key insights from the discussion.
Integrate participation into policy-making. – One of the biggest challenges to citizen participation having an impact is the lack of integration with the core work of government. Civil servants are often surprised when participatory processes and their recommendations land on their desks. We need to move beyond reliance on particular policy entrepreneurs, to building public service-wide commitment

OGP commitments are promises for reform co-created by governments and civil society and submitted as part of an action plan. Commitments typically include a description of the problem, concrete action...

, understanding and resources for citizen participation.
Expand resources and skills to build capacity. – There is a need to build the time, resourcing, and technical know-how required to conduct meaningful citizen participation exercises. In New Zealand, reformers have developed practical tools to support public servants to engage citizens and in Spain, reformers have introduced open government as a topic within the curriculum and exams for civil servants.
Change cultures within the public service. – Public servants are often expected to be technical experts who are charged with developing policy solutions. This can result in a desire to control conversations to reflect their authority and expertise – but can we develop a new conception of public servants as facilitators? Could the role of a chief participation steward help shape a participatory culture? In New Zealand, the Public Service Act makes it a legal duty of the chief executives of government departments to "foster a culture of open government".
Secure political ownership. – Ministers often think of their role as one of action – they have been elected and therefore have a mandate – and the fear of losing power can be a significant barrier to citizen participation for some politicians. Securing political ownership and giving confidence to political leaders to use the results of engagement processes is essential.
Build a critical mass of practice, support, and capacity. –In Scotland, the interplay of action from both government and civil society led to "a critical mess" of lots of disparate activity – but the question became how to transform this into a critical mass that can bring systemic change. Key to this has been "internal activists" – civil servants who were able to create alliances across sectors and foster collaboration between civil society and government.
This workshop surfaced some common challenges OGP members are facing when embedding citizen participation in policy-making processes, and we learned about positive experiences and outcomes to date. Although important work is taking place, it is an area that is in its relative infancy – with expectations of the participatory future of government currently far outstripping the reality of administrations.
The community has identified citizen participation as one of the highest priority topics for OGP to focus on as we develop our 2023-2028 strategy. Over the coming months, we will explore further what role OGP can play in supporting these efforts and where we can offer unique value to the work that's already underway.
Ways to engage:
El 14 de julio de 2022, OGP organizó un taller de intercambio con el fin de compartir experiencias y aprender de quienes se han esforzado por incorporar la participación ciudadana en el gobierno. Al taller asistieron funcionarios y representantes de la sociedad civil de diez miembros de OGP con experiencia en participación ciudadana, así como diversos expertos y expertas internacionales.
Recientemente, hemos visto un mayor interés y emoción alrededor de la innovación para la participación ciudadana. Específicamente, el crecimiento en las asambleas ciudadanas y otras formas deliberadas de participación ha captado la imaginación de muchas personas. Pero estos métodos innovadores pueden tener poco impacto, a menos que logren insertarse realmente en los gobiernos. Esta tarea de cambiar la cultura, proceso y capacidad institucional y lograr que la participación ciudadana sea la norma es difícil y poco glamorosa, pero es esencial para hacer de la participación y el gobierno abierto una realidad.
Muchos miembros de OGP han hecho el esfuerzo de incorporar el concepto de participación ciudadana en el gobierno y hay muchas lecciones de las que podemos aprender y aprovechar. Los países representados en el taller han probado diferentes metodologías, por ejemplo crear guías y pautas; establecer centros de buenas prácticas; desarrollar herramientas, métodos y plataformas, iniciar programas de capacitación; exigir experiencia en vinculación en las descripciones de puesto; introducir requisitos de participación ciudadana en las leyes y exigir informes de participación ciudadana como acompañamiento de nuevas leyes en el parlamento. Hicimos una lista de recursos de las y los participantes del taller, documentando estos esfuerzos.
En el taller, exploramos el conocimiento y la experiencia colectiva del grupo de incorporar la participación ciudadana y las formas en las que OGP pueden seguir apoyando estos esfuerzos. A continuación describimos las cinco conclusiones principales de esta discusión.
Integrar la participación en el diseño de políticas. Uno de los retos más grandes para lograr que la participación ciudadana tenga impacto, es la falta de integración con el trabajo del gobierno. Muchas veces, las y los funcionarios reciben los resultados de los procesos participativos y sus recomendaciones, sin esperarlos. Debemos dejar de depender de ciertos líderes y promover un compromiso, conocimiento y recursos en todo el servicio público.
Ampliar recursos y desarrollar capacidades. Es necesario asignar el tiempo, recursos y conocimiento necesarios para conducir ejercicios de verdadera participación ciudadana. En Nueva Zelanda, un grupo de reformadoras y reformadores desarrollaron herramientas prácticas para apoyar a las y los funcionarios en sus procesos de vinculación con la ciudadanía. En España, se incluyó el gobierno abierto como tema en el contenido educativo y exámenes de las y los funcionarios.
Un cambio de cultura en el servicio público.  En general, se espera que las y los funcionarios sean expertos técnicos encargados de desarrollar soluciones de política pública. Así, podría esperarse que controlen las conversaciones de manera que expresen su autoridad y conocimiento, pero ¿será posible desarrollar un nuevo modelo en el que las y los funcionarios operen como facilitadores? ¿Podría definirse un líder de participación para definir una cultura de participación? En Nueva Zelanda, por ejemplo, la ley del servicio público exige a las y los directores de los departamentos "promover una cultura de gobierno abierto".
Asegurar la apropiación política. Al ser electos y tener un mandato, las y los ministros perciben su cargo como un puesto de acción y el temor de perder su autoridad podría ser una barrera importante a la participación ciudadana. Es fundamental asegurar la apropiación política y dar la confianza a las y los líderes políticos, de manera que puedan utilizar los resultados de sus procesos de vinculación ciudadana.
Construir una masa crítica de práctica, apoyo y capacidad. En Escocia, la interacción del gobierno y la sociedad civil llevó a un "desorden crítico" con mucha actividad disparada. A partir de ello, surge la pregunta de cómo transformar este desorden en una masa crítica que podría generar un cambio sistémico. En este proceso, han sido clave los "activistas internos", funcionarios que han creado alianzas entre sectores y promovido la colaboración entre la sociedad civil y el gobierno.
El taller ayudó a identificar algunos retos comunes que los miembros de OGP están enfrentando en sus procesos de incorporación de la participación ciudadana en los procesos de creación de políticas. Aprendimos de las experiencias positivas y resultados que han logrado hasta la fecha. Aunque ya se está haciendo trabajo importante, el área es todavía relativamente incipiente y las expectativas del futuro participativo del gobierno son mucho mayores que la realidad.
La comunidad ha identificado a la participación ciudadana como uno de los temas de mayor prioridad en los que OGP deberá enfocarse en su estrategia 2023-2028. En los siguientes meses, seguiremos explorando el papel que OGP puede desempeñar para apoyar estos esfuerzos y de qué manera podemos agregar valor al trabajo que ya se está impulsando.
Cómo participar:
Related Content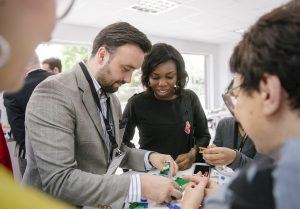 Embedding Citizen Participation in Government (Discussion Notes)
As interest and excitement around innovations in citizen participation grows, how can we ensure these innovations are properly embedded within governments to make open government a reality? Check out an…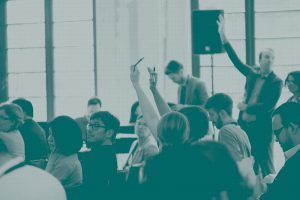 Creating OGP's Future Together – Strategic Planning 2023-2028
Help co-create OGP's new strategy. This page is your go-to resource for all the materials you need to host and join conversations and share your views on how OGP can…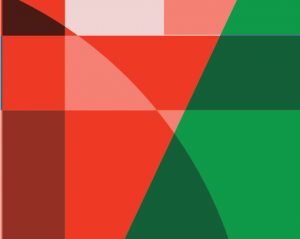 Regulatory Governance in the Open Government Partnership
When citizens understand and help to shape the rules that govern society, regulations are more effective, business environments are stronger, and levels of corruption are lower. This paper looks at…