Justice Policy Series, Part I: Access to Justice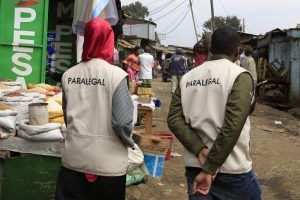 The Open Government Partnership (OGP) provides an opportunity for government and civil society reformers to make government more transparent, participatory, and accountable. Working together, government and civil society co-create two-year action plans with concrete commitments across a broad range of issues that are then monitored by OGP's Independent Reporting Mechanism (IRM). Until recently, access to justice has been a small part of these action plans. However, thanks to increased global activity around access to justice, there is growing interest by many governments and civil society leaders to better link justice with open government.
Justice merits greater attention within OGP. While the number of justice commitments in action plans continues to grow, overall there are still too few. And although the commitments that have been put forward could improve government transparency, civic participation, and accountability, the IRM has determined that many have not been fully implemented.
This paper encourages justice reformers to better connect with OGP and its processes as a strategy to implement change. Through OGP's built-in collaboration between government and civil society, different actors in the justice community (e.g., executive branches, judicial institutions and legal services providers) have a natural space to collaborate on making concrete commitments to improve access to justice. Moreover, OGP allows policymakers to learn from their peers in different countries. The successes and challenges faced by countries in implementing justice-related commitments–as shared through action plans and IRM assessments–can help open government advocates and policymakers in other countries develop locally-adapted commitments. This analysis explores the legal needs in OGP countries, how countries might use their OGP action plans to respond to these needs, the existing activities meeting those needs in OGP action plans, and areas for future work as suggested by OGP countries. But before we explore how OGP can advance access to justice, we must better understand why access to justice matters to OGP in the first place. 
Lessons from Reformers:
This paper is the first of three in a series on justice released as a part of the Open Government Partnership Global Report. In the coming months, the OGP will issue papers on Open Justice and Justice as a Means to Enforce Open Government. The series aims to highlight the important synergies between justice and open government and the ways in which countries can use OGP to make accountable, credible improvements to their justice systems.
Additional Resources
Photo above by: Aubrey Wade/Namati