OGP's Implementation Plan: 2020-2022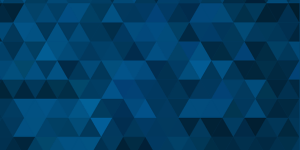 The Open Government Partnership's founding mission and vision remain as powerful today as they were in 2011, and yet the context for our work has changed profoundly. On the one hand OGP has grown into a mature partnership, with 78 national members, a growing number of local governments and thousands of civil society participants. Together they have co-created over 4000 open government reforms, of which a significant proportion have shown major impact. Yet at the same time as OGP has been growing, the wider geopolitical context has been one of democratic backsliding, closing civic space and the rise of authoritarian and populist politics, including in OGP member countries.
These two competing trends lie at the heart of the rationale for a new OGP three-year implementation plan – referred to as the "3YP." Its objective is to provide a roadmap for better implementation of OGP's mission and vision, given both OGP's growth and changed operating environment. It will bring clarity and focus to how OGP delivers on its strategy, including the universal services that all civil society and government participants in OGP will continue to receive, and focus areas where additional time, energy and resources will be allocated. It includes a 2020 annual implementation plan, nested within a three-year planning horizon. This will enable near-term decisions that prepare for medium-term Collective Results, and will help the partnership work together more effectively towards those results. These Collective Results can only be achieved by the collaborative actions of reformers in government, civil society and strategic partners, with the Support UnitThe OGP Support Unit is a small, permanent group of staff that work closely with the Steering Committee and the Independent Reporting Mechanism to advance the goals of the Open Government Partnership.... (SU) and Independent Reporting Mechanism (IRM)The Independent Reporting Mechanism (IRM) is OGP's accountability arm and the main means of tracking progress in participating countries. The IRM provides independent, evidence-based, and objective ... playing a vital, complementary facilitating and supporting role, which the 3YP elaborates.
Read OGP's Three-Year Implementation Plan here.
Read OGP's 2021 Work Plan here. (January 2021)